Animal rights activist slapped with live duck at Catalonian festival (VIDEO)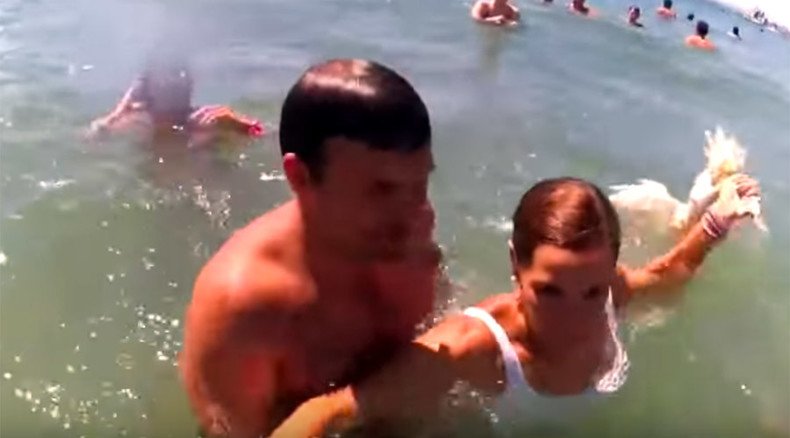 An animal rights activist, who was filming an unconventional annual 'duck chase' festival on the coast of Catalonia to document any cruelty towards the creatures, has quite ironically been slapped in the face with a live bird.
Apparently 'defending the dignity' of a traditional Catalonian pastime in the seaside town of Roses, where every August 50 ducks are thrown into the sea to be brought back to the shore by swimmers, one woman used the unfortunate bird as a weapon against an activist from the Animal Rescue Espana.
Grabbing the bird by the legs, she lashed out at him in anger, inciting harsh criticism from both ashore and the man himself.

"Continue, continue. Continue to abuse, I am filming you. A little bit of empathy for the animals. They also have a life, like your children or your family," the man says in the video.
"You would not do that to your dog," another activist screamed from the shore.

It was not immediately clear whether the duck suffered any damage besides stress.

However, as the result of the incident, the 98th annual duck chase might be the last one, as authorities are considering holding a referendum on whether to continue the tradition. Animal Rights groups argue that the birds are suffering "stress, internal hemorrhaging, pain and fear."

This month they have launched a petition to get rid of the Catalonian pastime, in addition to the traditional bull runs in the country. The group launched a petition on the Change.org website demanding that Roses bans the Duck Chase festival.
You can share this story on social media: