Italian town to force prostitutes to wear road builders' clothes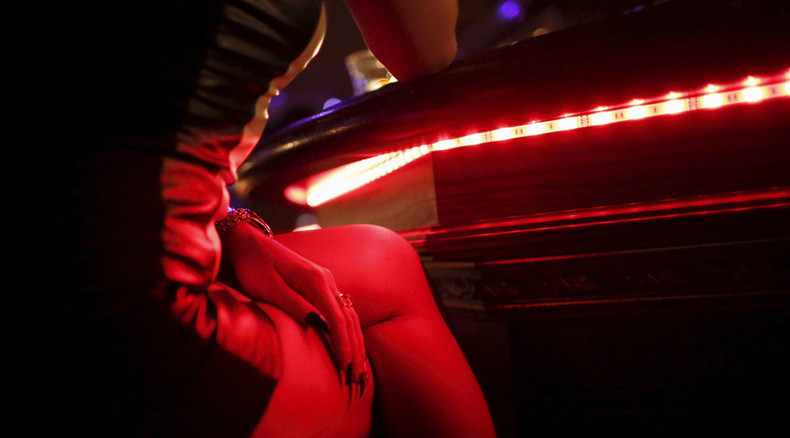 A municipality in Italy wants to introduce a law forcing prostitutes to put on high-visibility safety jackets and striped trousers, more common among road workers. If they flout this highway safety measure, the girls could be fined €500.
Located on a busy highway between Milan and Cremona in northern Italy, mSpino d'Adda is set to introduce the new law in September, according to local press.
Authorities have announced a €500 fine for prostitutes who don't don an outfit designed for road workers, as they could present a road safety hazard during the evening and night time, from 6pm to 8am.
READ MORE: Amnesty votes to decriminalize sex trade as rights groups cry foul
"The sex workers should be treated as employees who work on road construction and forced to wear clothes that make them visible," Luciano Sinigaglia, deputy mayor of Spino d'Adda, told La Provincia di Crema newspaper.
He added that the mayor's office is "right at the finishing line and ready to write the definitive draft of the document."
READ MORE: Prostitution ban won't hit England, 'too many politicians' visit sex workers
Starting from September, a sex worker caught for a second time within a six- month period with no reflective clothing will be reported to the prefect's office.
Another local law introduced four years ago fines prostitutes' clients up to €500.
The 2015 Expo World Fair recently turned Milan into a thriving tourist hub, and an estimated 15,000 extra sex workers flooded the city and its outskirts, according to the Independent. The international event has reportedly attracted sex workers from all over the world, including Brazil, Bulgaria, China, Nigeria and Morocco.
READ MORE: Prostitution in France costs society €1.6 billion per year, report says
The Spanish town of Els Alamus in Catalonia introduced a similar measure five years ago. Police ordered local sex workers there to wear fluorescent clothing to prevent accidents on the roads. Under a traffic law for pedestrians, women were fined €40, so they resorted to wearing sleeveless yellow jackets over the more usual things, such as skimpy tops and short skirts.