China probes 7,400 cybercrime cases, arrests 15,000 people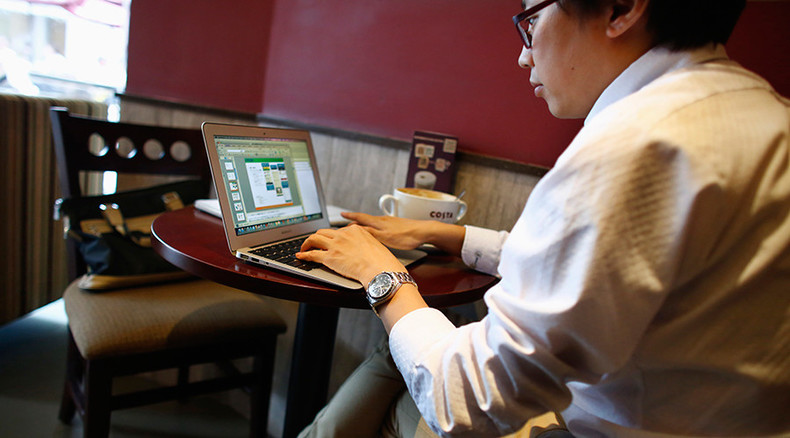 Some 15,000 people have been arrested in China on suspicion of cybercrimes that "jeopardized internet security," the Ministry of Public Security said Tuesday.
More than 7,400 cases, including hacking, online fraud and the illegal sale of personal information, were investigated by police, said a statement published on the official website of the ministry. The period over which the investigations took place, however, is not specified.
Since launching the six-month "Cleaning the Internet" campaign in July, police have already made a significant progress with 66,000 website checked for "illegal and harmful information," which includes vulgar material such as advertisements for pornography, explosives, firearms and gambling.
READ MORE: ​Chinese cyber-police set up social media presence to better combat 'illegal & harmful' content
"For the next step, the public security organs will continue to increase their investigation and crackdown on cyber crimes," the ministry said.
China considers the internet to be a virtual territory that must be ruled by laws and regulations and runs one of the world's most sophisticated censorship mechanisms, known as the Great Firewall.
READ MORE: China to establish police offices in top internet firms
In February, China's internet watchdog said that starting from March 1 websites that require people or organizations to disclose their identities would be banned.
You can share this story on social media: