Notorious panda performs gymnastics routine for adoring fans (VIDEO)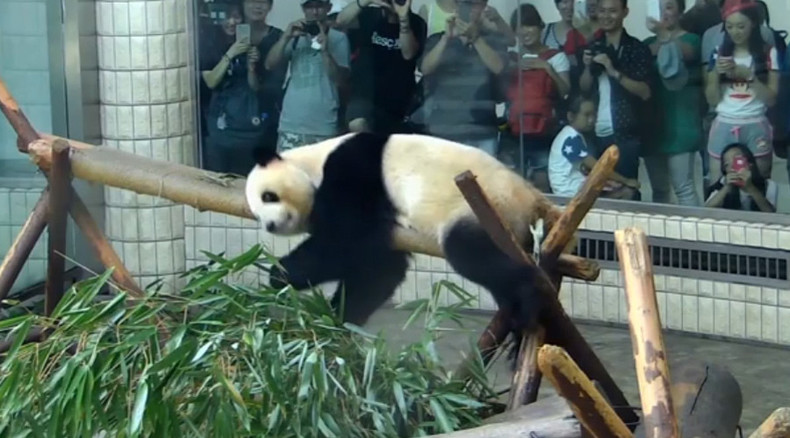 What's black and white and loves gymnastics? A panda bear called Ai Bang. The cuddly attention-seeker was caught performing a stunt for adoring fans in China – and although it wasn't the most graceful attempt at tumbling, it was definitely the cutest.
The video begins with Ai Bang observing her audience for a few moments. She then decides to "wow" them with some acrobatic moves.
But every stunt requires patience and caution – and the six-year-old panda is seemingly more than aware of that.
She very slowly manages to flip herself over the wooden post, keeping her grip on the makeshift balance beam the entire time.
Unsurprisingly, Ai Bang's fans were unable to resist her charm. Their amazement can be heard from the spectator deck, and they can be seen filming the cheeky panda's routine.
But this isn't the first time Ai Bang has made headlines. In fact, the panda has a bit of a notorious reputation.
In July, the furry friend was caught red-handed while trying to make a prison break from her enclosure at the Chengdu Research Base of Giant Panda Breeding.
Last year, she was accused of faking a pregnancy in order to get more food and an air-conditioned living space. But after she got what she wanted, her behavior returned to normal, and her elaborate hoax was rumbled.