Brit granddad who sold off possessions to join anti-ISIS group speaks to RT
Jim Atherton, the British granddad who's replenished the ranks of foreigners fighting the Islamic State, has spoken to RT. The man sold his life's possessions to join a Christian militia, known as 'The Sacrificers'. He's seen combat four times in his three months in Iraq.
Jim Atherton, 53, a van driver for the past 20 years with two grandchildren, has no formal military training. He decided to fight against ISIS after seeing media reports of the group's atrocities.
Now, a voluntary Christian militia, called Dwekh Nawsha – or, 'The Sacrificers' – is offering him and other European, American and Australian volunteers a chance to do their part.
"There's British lives and American lives… coming across soldiers being killed… I myself have lost my younger brother in Afghanistan in 2006," he said in a conversation with RT.
Atherton finds it difficult to understand how a growing number of foreigners like himself would be convinced to fight for the 'Daesh', as the Islamic State (IS, formerly ISIS/ISIL) is known among locals there:
"I can't really find any words to describe that, other than to kill, murder… I think they use religion as an excuse."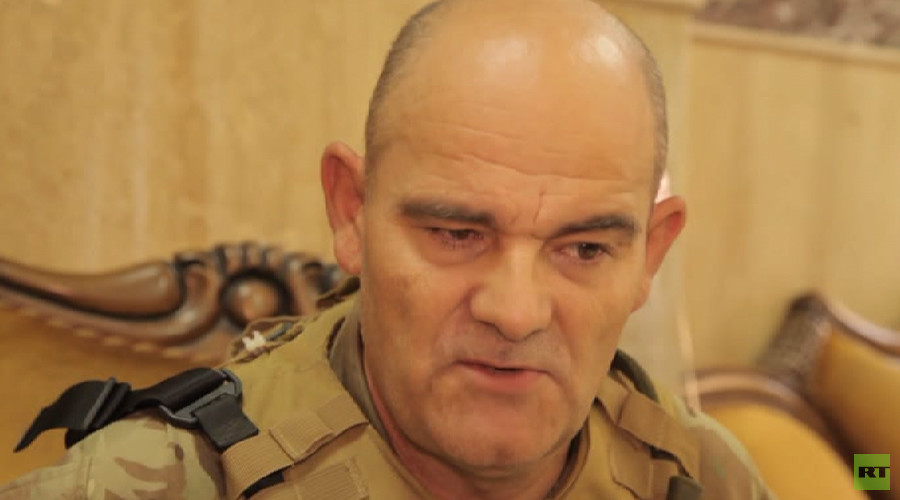 Atherton has shown his dedication to the cause by financing himself at the cost of selling off his car, motorbikes and a boat. This helped him raise some £18,000 to travel to Iraq and buy the weapons, clothing and ammunition he needs.
The guns he bought cost him about £3,000, and included an AK-47 assault rifle, a shotgun and a Glock handgun.
READ MORE: Brit grandad leaves family & dachshunds to battle ISIS in Iraq
His journey took him from Newcastle to Amsterdam. Then over to Turkey and, from there, a flight to Erbil, in Iraq. He then made it over to the city of Dohuk, just north of Mosul, where the Dwekh Nawsha headquarters is situated.
The group is currently engaged in protecting the predominantly Christian population in the vicinity. The father of three says he has seen combat four times since his arrival just over three months ago.
Fighters with the group employ a system of constant rotation, with half on leave and the other half engaged in the fight against ISIS.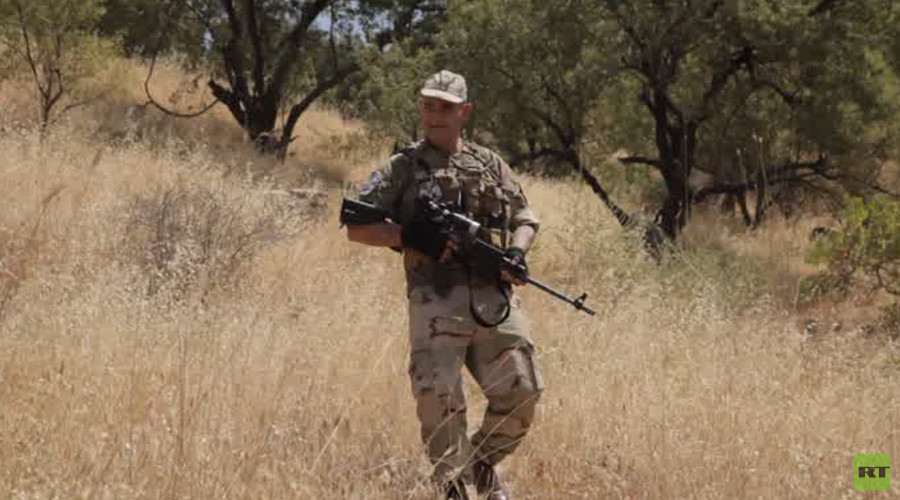 Understandably, Atherton takes pride in his decision. But it does not take away from the feeling of missing his loved ones and wanting to return to them alive. "Obviously, I miss my family. I miss my dogs. I miss my cars. I miss my motorbikes… I miss a bit of rain now and then… miss bacon sandwiches," he says.
"My family is very worried, [but] at the end of the day, I think they're quite proud of what I've done… or hope they're proud. I know I'm proud of myself for making it this far.
"I just hope that one it's all over I can go home and see them again."
Atherton is fortunate enough to have use of an internet connection to Facebook updates to his family and stay in touch regularly. He reportedly told them he has finally found his calling in life – a freedom fighter.