Microchip welfare-receivers to stop cash flow to ISIS, Finnish politician suggests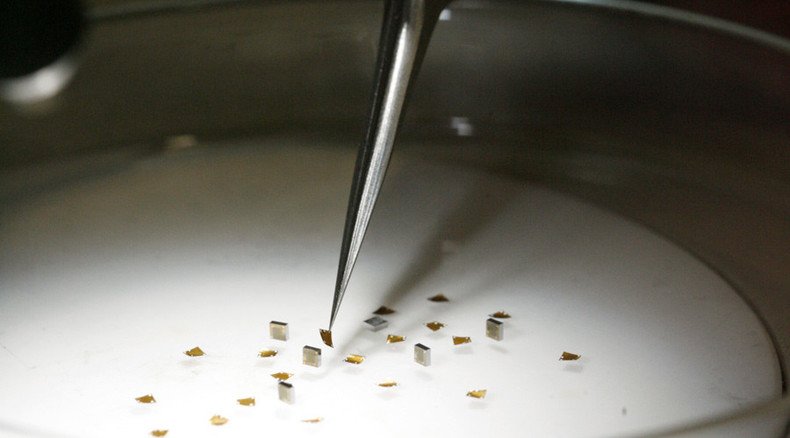 Finns wishing to receive welfare in other countries should have identification microchips implanted so that the money does not go to Islamic State fighters, a politician from a nationalistic Finnish party suggested.
Benefit tourism is being debated in the Nordic country with one of the world's most comprehensive welfare systems after suspicion arisen that Finnish citizens recruited by the terrorist group Islamic State to fight in Iraq and Syria may be still receiving benefits from the Finnish government.
One Finnish politicians suggested implanting all benefit-receivers leaving Finland with ID microchips as a solution to prevent abuse of the national social security system.
"We don't know in what situations people go abroad. It is possible that our social benefits are used to provide for a lavish lifestyle in a country with lower cost of living. I hope for a change to this," Pasi Mäenranta of the nationalist Finns party wrote on his Facebook page.
The politician, who serves as a local councilor in south-western Rauma municipality, added that implantation would be voluntary, but that payments should be suspended to those opting out of it. The chip would also help identify missing persons, he added.
Mäenranta later commented for YLE broadcaster that an electronic bracelet could serve the same purpose and that he didn't see such move as compromising privacy.
"We are already being tracked through our mobile phones, Google and Facebook posts. I don't think microchipping would be such a serious issue," he said.
The Finns party, also known as the True Finns, is part of the ruling coalition government in Finland after scoring second in April's general election. It is skeptical of the EU, critical of immigrants and refugee seekers and advocates greater budget spending on Finnish citizens.
You can share this story on social media: