'Special fan:' US swimmer gives his gold medal to child at Russia world games (PHOTO)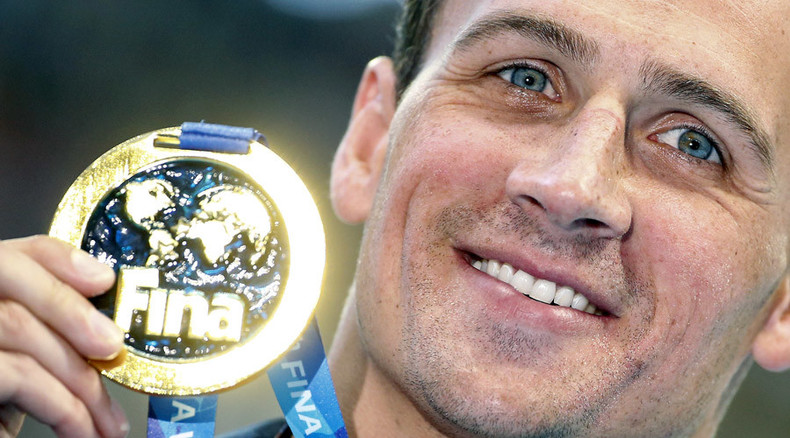 American swimmer Ryan Steven Lochte has given his gold medal to a child at the World Aquatics Championships in Kazan, Russia.
"Gave my World Record medal to this special fan for cheering me and USA on," wrote Lochte on his Twitter account.
Twitter users welcomed his generosity, calling Lochte "a man with heart of gold,""an amazing person" and "a true champion." Some of them also took photos of the lucky boy who got the medal.
Ryan Steven Lochte, 31, won with the US team mixed 4×100m freestyle relay setting a new world record on August 8. He is an 11-time Olympic medalist with five golden medals.
The World Aquatics Championships in Kazan ends on Sunday. The USA came second in the medal table being beaten out to the top spot by China. Russia came third with 17 medals, nine of them gold.