Ukraine OSCE mission's cars set on fire in Donetsk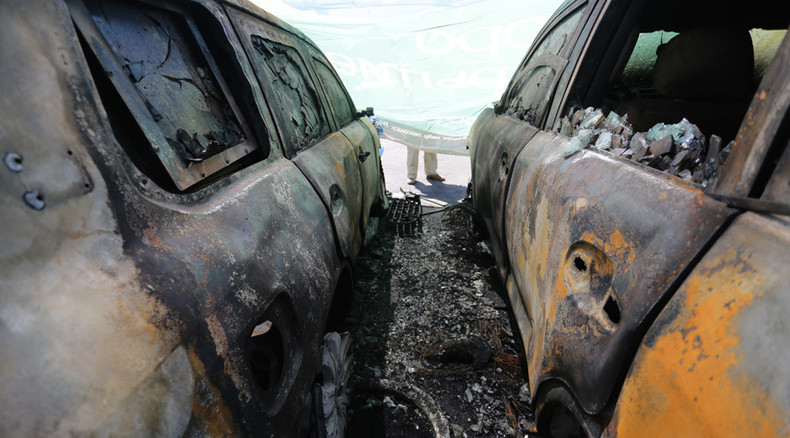 The OSCE's special monitoring mission in Ukraine lost four armored all-roaders last night. The vehicles were allegedly set on fire by arsonists in the early morning hours of Sunday. The OSCE says it will not pull its reps out.
The Emergency Ministry of the self-proclaimed Donetsk People's Republic has confirmed that four armored vehicles belonging to the OSCE mission were destroyed in the city of Donetsk.
Altogether six vehicles were set on fire at about 2:30am on Sunday, RIA Novosti reports. The fire was extinguished by 3:30am.
"Three cars have been completely destroyed by the fire," the Emergency Ministry's spokesperson reported.
The arson and its perpetrators are being investigated.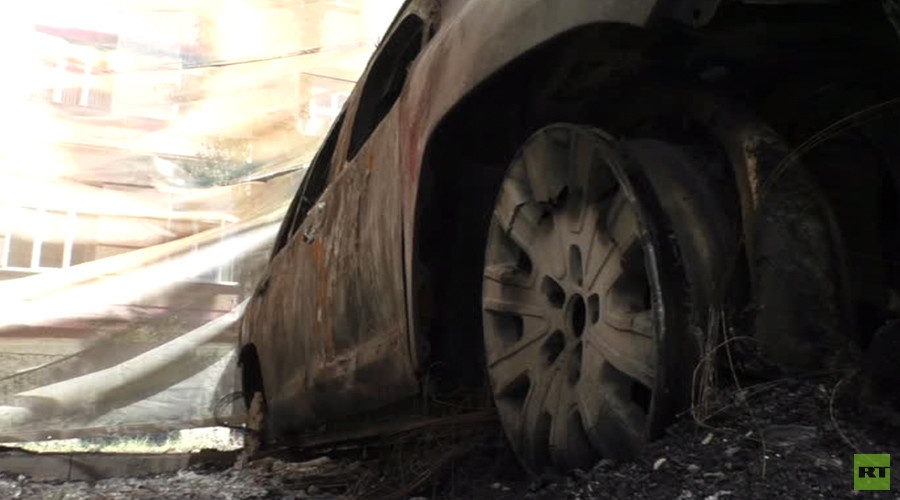 The OSCE promised to reconsider security measures for the mission. Despite the intimidation, it has no plans to withdraw its observers from the unrecognized republics in southeastern Ukraine.
A sabotage and reconnaissance force from Kiev destroyed the OSCE mission's vehicles, says the Donetsk news agency.
"Ukrainian special services have taken advantage of the peace talks recently conducted in Donetsk to implement their plan to get rid of the OSCE mission in the Donetsk territory," the agency reported, citing a national security source.
If the OSCE leaves, Ukraine's leadership would take advantage of the situation and, with international control lacking, would beef up their forces along the front with the unrecognized republics and step up shelling of the rebel territories, say the defense and law enforcement agencies of the Donetsk People's Republic.
"Any man of sound judgment can tell which side is going to profit from blocking the OSCE's work," a source in the parliament said, specifying that it would open the possibility of inflicting, unobserved by outside agencies, artillery fire on the city of Donetsk. It would also prepare the way for an offensive as Kiev's forces are amassed at the frontline.
On August 6, the citizens of Donetsk rallied near the hotel where the OSCE observers are staying. The civilian demonstrators accused the OSCE mission of turning a blind eye to the incessantbshelling of the city by Ukrainian troops.
Demonstrators carried banners, saying: "People die because of you." They spilled red paint all over the street and soaked toys in it, symbolizing the children who have died in shellings by Ukrainian troops.
The crowd chanted: "Open your eyes!" and even attempted to drag the observers out of the hotel, because they refused to speak to the protesters.
After members of the OSCE eventually came down, they were advised to leave their comfortable downtown quarters and go and stay in a hotel in the suburbs, where shelling is an everyday routine. The protestors believe that this is not being reported in Western media because the OSCE mission itself is neglecting to report it.