Hulk in Brazil? Cyclist lifts car out of bike lane with bare hands (VIDEO)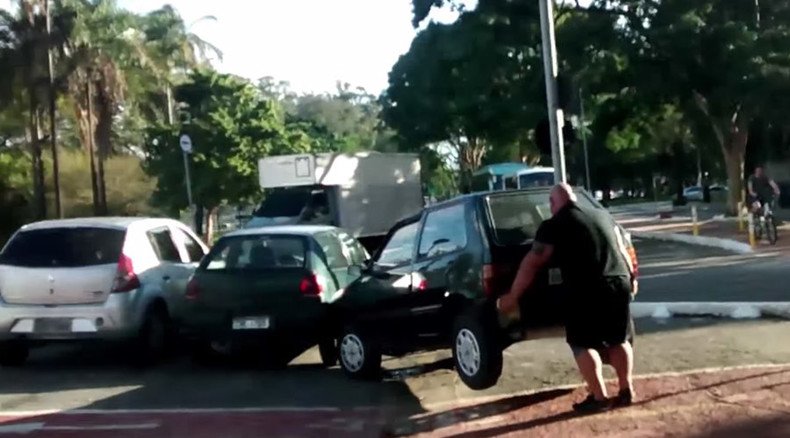 A video of a Brazilian cyclist lifting a car out of the bicycle lane with his bare hands is rocking YouTube. The car blocking the cycle lane apparently got on the man's wrong side, and he wasn't going to just ride around and leave.
The footage titled "O homem mais forte do mundo" ("The strongest man in the world") was uploaded by YouTube user Joe Loreto on Monday. By Tuesday it had been viewed over 710,000 times.
When the man calmly lifts the car, the crowd starts cheering in amazement. Autoevolution website identifies the vehicle as a Fiat Uno, a supermini-car produced in Italy, whose curb weight ranges from 711 kilograms to 910 kilograms.
After the stunt, the man goes back to his bike and nonchalantly rides away.
"I like the fact that he just casually rides away," one user wrote in the comments under the video, while another said: "I wish I had the strength."
It is yet not clear in what location the viral footage was recorded, but some social media users suggested that it was taken somewhere in the city of Sao Paulo, Brazil.
You can share this story on social media: