Enormous cloud attempts to swallow Moscow skyline (STUNNING IMAGES INSIDE)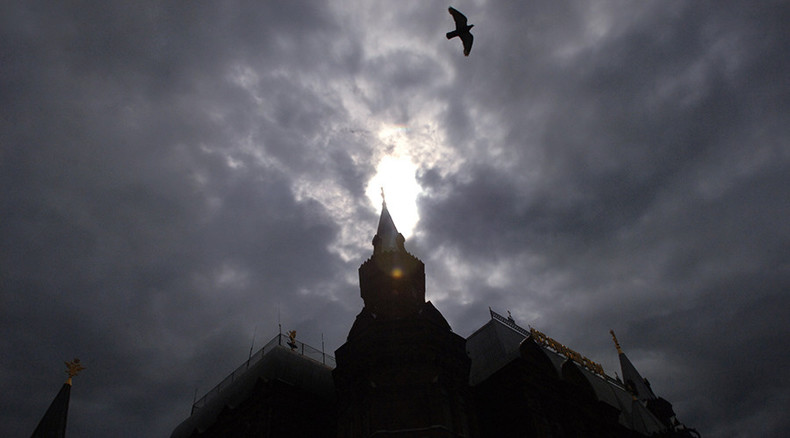 With Muscovites already having complained about the weather in the Russian capital for most of July, on Wednesday the constant change of sunny and rainy weather several times in one day resulted in spectacular scenes in the skies above the city.
People took to social media to share their pictures of the stunning Moscow sky.
The past couple of weeks have not been especially enjoyable in the city, with cold air having been brought to Moscow from the north-eastern Atlantic, weather website Gismeteo reported. This month has seen temperatures several degrees colder than usual July averages.
An "orange" level of danger was announced in Moscow earlier this week, meaning there is a threat of natural hazard that could cause damage, the Hydrometeorological Center of Russia reported.
But meteorologists have promised for the weather to get better by the weekend, with a warm cyclone from southern Europe to clear off the clouds and heat the city up to 30 degrees Celcius (86 F) by Sunday. In general, this summer is "one of the most comfortable" over the past years, experts said.
You can share this story on social media: