Israeli scientists 'digitally unwrap' 1,500-yo charred scroll, find biblical text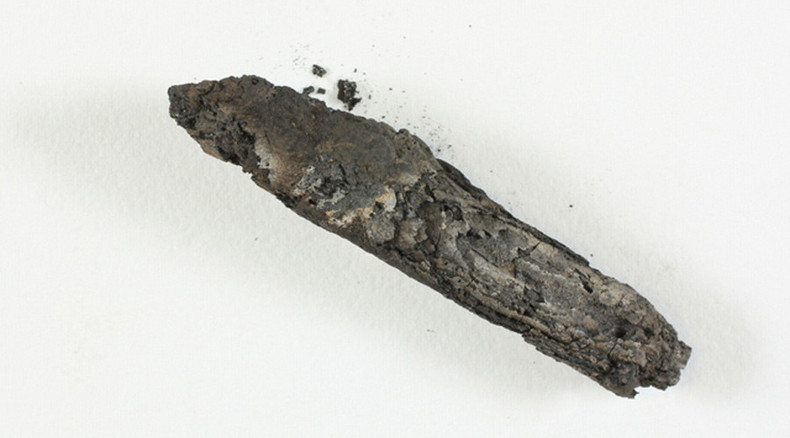 Although it looked little more than a burnt piece of wood, the object Israeli researchers uncovered at Ein Gedi turned out to house one of the most precious texts of the Old Testament: the first eight verses of the Book of Leviticus.
Israeli scientists originally discovered the scroll in the 1970s in the region of Ein Gedi, which lies on the shores of the Dead Sea. The town used to house a Jewish community during the Byzantine period. Among the notable features of the village were its mosaics, synagogue and the Holy Ark that contained pieces of the Torah, the Old Testament.
However, the town mysteriously burned to the ground and none of the inhabitants ever returned to collect their belongings.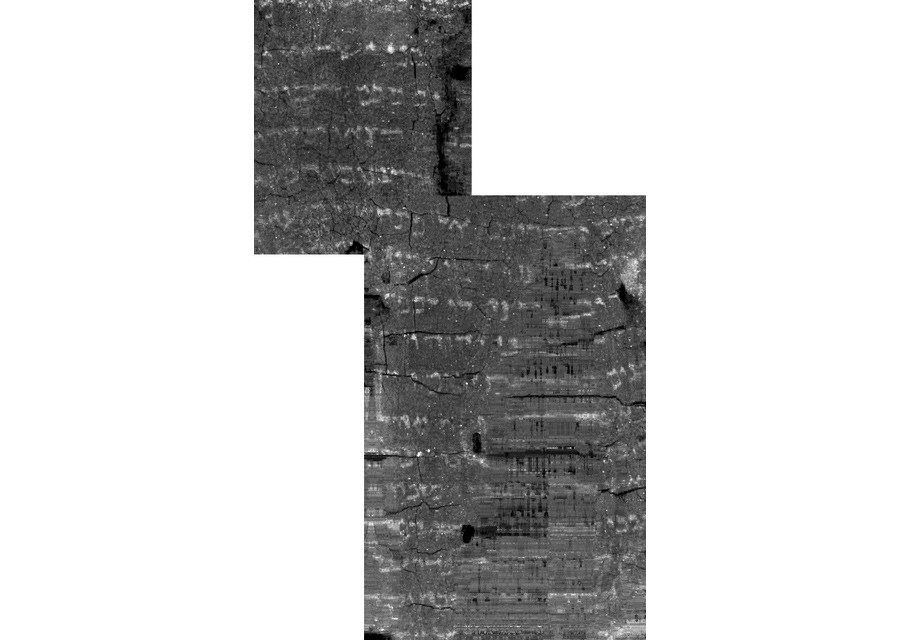 "We have no information regarding the cause of the fire, but speculation about the destruction ranges from Bedouin raiders from the region east of the Dead Sea to conflicts with the Byzantine government," Dr. Sefi Porath, one of the scientists, said at the conference in Jerusalem hosted by the Israel Antiquities Authority and Culture and Sports Ministry Monday.
Among the discoveries that the team made while exploring the ruins of the burnt synagogue were the town's money box with some 3,500 coins, a menorah and the scroll fragments. Since the scroll was too badly burnt for the scientists to decipher its mysteries, they had to wait until just recently before the technology became available to uncover the contents.
"The scroll was a puzzle for us for 45 years," Porath said.
To decipher the 1,500-year-old charred remains, the IAA, working with Merkel Technologies Company, Ltd. Israel, first scanned it with a micro-computed tomography machine.
The results of the CT scans were sent to Brent Seales of the University of Kentucky, author of digital imaging software that is capable of virtually unrolling the scroll. Seales' software produced a flattened readable text from the micro-computed tomography, discerning the first eight verses of the Book of Leviticus.
Pnina Shor, curator and director of IAA's Dead Sea Scrolls Projects, admitted there was little hope to make the scroll readable: "We were certain it was just a shot in the dark but decided to try and scan the burnt scroll anyway."
The find proved to be very exciting for the team. Snor explained: "Now, not only can we bequeath the Dead Sea Scrolls to future generations, but also a part of the Bible from a Holy Ark of a 1,500-year old synagogue."
This is the oldest scroll to be discovered since the famous Dead Sea scrolls, which can be dated back to the period between 250BC and 70AD. The current scroll is said to come from the 5th century.
You can share this story on social media: