Protestors take to streets of Kiev to denounce high utility bills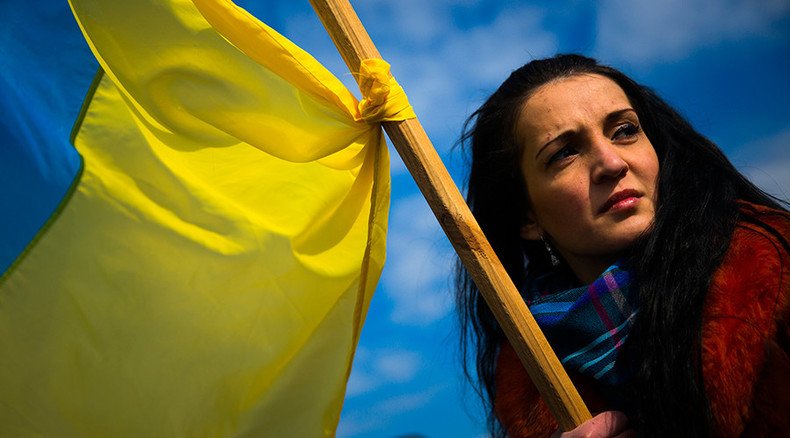 Around 2,000 rallied in the center of the Ukrainian capital on Sunday to protest high housing and public utilities prices, which have skyrocketed 88 percent since last year.
A column of demonstrators marched from the Kiev's main Khreshchatyk Street to the government headquarters on Grushevskogo Street.
The protest, which was monitored by around 100 police officers, proceeded without incident, Tass reported.
The participants carried Ukrainian flags and banners reading: "No to rising tariffs," "Increase pensions," "Where are the reforms?" and "We are dying of hunger."
The rally's organizers said they wanted to draw the authorities' attention to the importance of preserving social guarantees for pensioners and public sector employees.
Utility rates, including water and heating prices, have grown three-fold in Ukraine due to a rise in the price of gas since April 1, 2015.
Electricity prices are being increased in accordance with a five-stage program, due to be completed by March 1, 2017.
In order to comply with the terms of an agreed upon $17.5 billion IMF bailout package, Ukraine has approved amendments to the 2015 budget that will result in drastic pension cuts and the tripling of energy bills.
Some political sentiments were also voiced at the rally, as several signs called for a "Ukrainian government for Ukraine" and urged Kiev's authorities to "Remove foreigners from the government."
Ukrainian President Petro Poroshenko assigned several foreign nationals to key government positions in late 2014, which include American Natalie Jaresko as finance minister, Aleksandr Kvitashvili of Georgia as health minister, and Lithuania's Aivaras Abromavicius as economy minister.
Last May, former Georgian president, Mikhail Saakashvili, who is wanted in his country for embezzlement, abuse of power, and politically-motivated attacks, became the governor of Ukraine's Odessa region.
A similar rally in the city of Dnepropetrovsk in central Ukraine was dispersed by a group of masked thugs on Sunday.
Several dozen demonstrators, mainly people of older age, blocked one of the roads in the city.
They carried a big banner demanding the resignation of president Poroshenko and smaller signs, reading "Dnepropetrovsk for fair prices" and "Housing and utility tariffs equal genocide."
A dashcam video caught the rally being attacked by a group of young men in balaclavas, who threw smoke bombs at the crowd and tore the banners apart.
You can share this story on social media: