Don Quixote's last chance: Chinese company bids €10K for Spanish ghost airport worth €1bn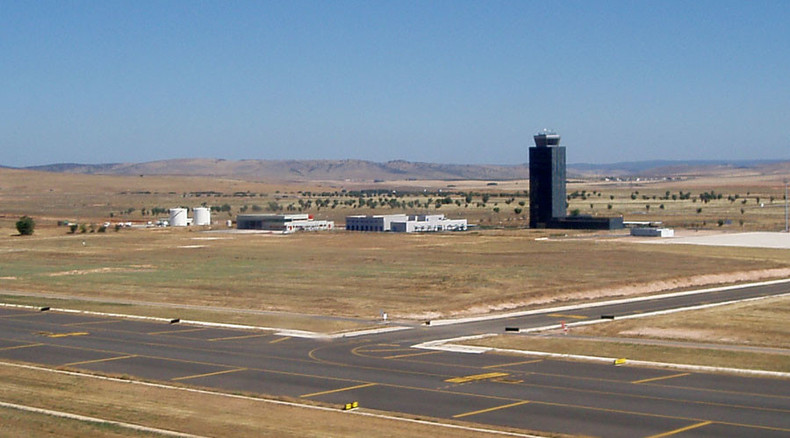 Built for over €1billion and abandoned amid the eurozone crisis just 3 years after opening, it was hoped that Spain's Ciudad Real airport would sell for at least €40 million at auction, but the only bid it got was from a Chinese investor offering €10,000.
READ MORE: No passengers, no planes: 'Ghost' airports of Europe
Tzaneen International group was the only bidder in the auction for the airport, located in a scarcely populated region of southern Spain, Reuters reported on Friday.

The group said in a statement that it plans to invest up to €100 million in the facility in order to make it a "main entry point for Chinese companies to Europe." However, it bid just 10 thousand euro on the abandoned airport.
As the offer is far lower than the €40 million base valuation, a spokeswoman for the local court in Ciudad Real told The Financial Times that the deadline for the auction had been extended until September 15 in hopes of finding another, more generous buyer.

Ciudad Real, a city of 75,000 located some 200 kilometers south of Madrid, was regarded as a bad location for a new transport hub. Nonetheless, construction of the airport was given the green light during Spain's building boom. It became fully operational in 2009.
READ MORE: Whole Canadian ghost town for sale…for less than $1 million
Initially named after Don Quixote, the hero from Miguel de Cervantes's famous novel of the same name, the new international airport was to be an alternative to Madrid-Barajas Airport. It boasts a 4 kilometer long runway able to accommodate the world's largest passenger jet, the Airbus A380m, and a terminal building with enough capacity to serve up to 10 million passengers a year.

However, even in better times, the airport was less than busy; only four airlines, including Ryanair and Air Berlin, operated there.

In 2010, the operating company CR Aeropuertos went bankrupt, followed by the airport's shutdown two years later. The building, as well as the surrounding grounds, was put up for auction in 2013.