'Drop Israel nuke program double standards, get IAEA to supervise' - Arab League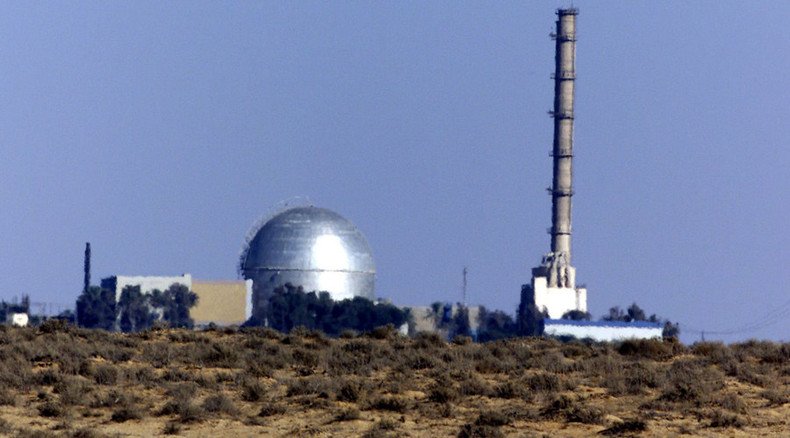 Israel should lay it on the line and take responsibility for its nuclear program, believes the Arab League Secretary-General. Tel Aviv is believed to have been pursuing its own top-secret nuclear program while damning Iran's uranium-enrichment program.
"It's time for the international community... to stop its policy of double standards and to undertake its responsibilities by pressuring Israel to join the non-proliferation agreement (NPT) as a non-nuclear state," Nabil Elaraby said in a statement released on Wednesday.
He added that Israel's nuclear facilities must be put under control of the International Atomic Energy Agency (IAEA).
In December 2014, the UN General Assembly adopted a resolution calling for Israel to join the NPT and put its nuclear reactor at Dimona in the Negev Desert under IAEA supervision.
On July 14, after the historic deal between Iran and 5+1 countries on Tehran's nuclear program was reached, Israeli Prime Minister Benjamin Netanyahu called the agreement a mistake of "historic proportions."
"This agreement and what it means endanger many countries including, of course, Israel," Netanyahu said, adding that "Israel is not bound by this agreement. The Iranian regime is committed to the destruction of Israel and Israel has the right and the obligation to defend itself, by itself, against any threat."
READ MORE: 'Stunning historical mistake': Netanyahu says Israel is not bound by Iran nuclear deal
Israel is believed to be the sole possessor of nuclear weapons in the Middle East.
In a report published in the Bulletin of the Atomic Scientists, nuclear weapon proliferation experts Robert S. Norris and Hans M. Kristensen assess that Israel stopped producing nuclear warheads back in 2004 once it reached around 80 munitions.
READ MORE: Israel has 80 nukes, can about triple inventory – report
Other sources claim that Israeli government could possess from 200 to 400 nukes.
Israel has never officially acknowledged possession of nuclear weapons. It is believed that Israel first tested a nuclear device of its own design on September 22, 1979, in the southern Indian Ocean (the so-called Vela Incident) with the assistance of the South Africa, which was also developing nuclear weapons of its own and participated in the testing.
Israel's neighbors have been calling for international community to take Israeli nuclear program under IAEA control. Saudi Arabia, for example, seeing the nuclear race between Israel and Iran, threatened earlier this year to buy out Pakistan's nuclear capabilities.
READ MORE: Nuclear Saudi Arabia: Rising ambitions of the House of Saud
Israel also possesses five German-made Dolphin-class submarines, allegedly capable of launching cruise missiles with nuclear warheads.
As Der Spiegel reported in June 2012, Germany is actually strengthening Israel's nuclear capabilities. The magazine claimed that Dolphin-class subs are equipped with hydraulic ejection systems that enable the underwater launch of Israeli Popeye Turbo SLCM long-range cruise missiles, believed to be capable of carrying nuclear warheads.
READ MORE: Israel gets fifth 'nuclear-capable' sub
Israel's Popeye cruise missile is believed to have a range of up to 1500km and carry a 200kg payload, enough to fit in a nuclear warhead. The first launch of the missile was carried out in 2002 in the Indian Ocean. The first German submarine was commissioned by Israel in 1999.
You can share this story on social media: