6 terrorists, reportedly ISIS members, killed in special op in Kyrgyz capital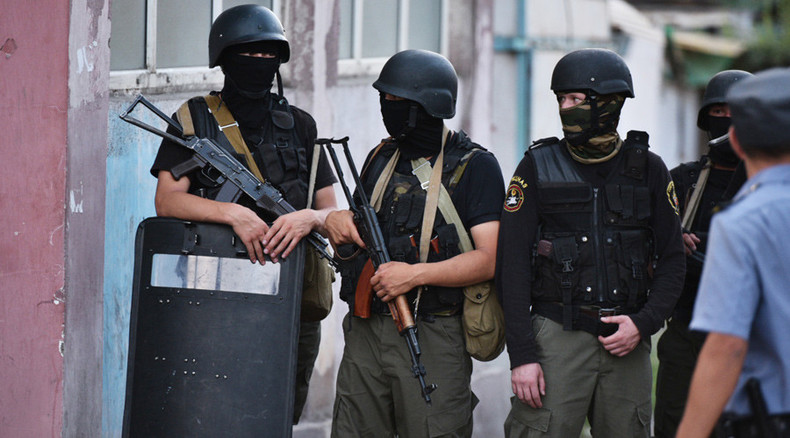 At least six terror suspects have been killed during an anti-terror operation in the center of the Kyrgyz capital Bishkek, according to the local authorities. Several reports suggest that they were linked to Islamic State group.
The operation which was conducted by State Committee of National Security was aimed at eliminating "militants from the international terrorist organization who showed armed resistance," the committee's press service said.
At least six suspects were killed, two of them in the suburbs and four in the center of the city, while four members of special security operation were injured.
"They were preparing a terrorist attack," National Security Committee spokesman Rakhat Sulaimanov said, as cited by Reuters.
Heavy smoke was seen over the city. Numerous firefighters have arrived at the scene to try and extinguish a blaze inside the building.
Kyrgyz special forces transported several people from a two-storey building where the militants were apparently hiding, eyewitness told RIA Novosti.
The militants were the members of local branch of Islamic State, official sources told RIA Novosti and Interfax.

The Kyrgyzstan authorities said that no civilians were hurt during the operation.
Bishkek, the capital and the largest city in Kyrgyzstan, has a population of about one million people. It is located in the northern part of the country, which borders China, Kazakhstan, Uzbekistan and Tajikistan.
At least 350 Kyrgyz nationals are currently fighting in Syria among the ranks of Islamic State, the country's authorities said in May. Over 30 of them have been killed.
You can share this story on social media: