Israeli commandos 'assassinated Syrian general in 2008' – NSA leaks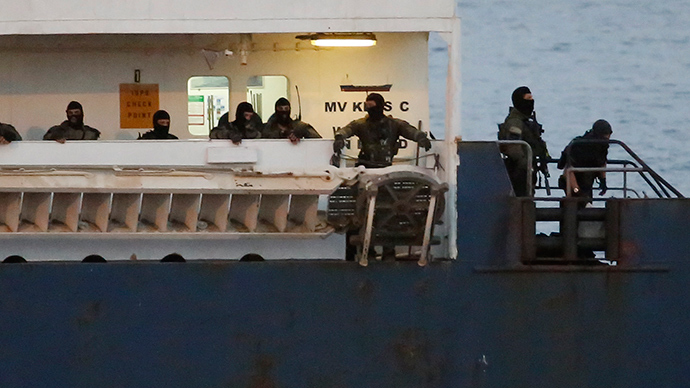 Israel's naval commando unit shot and killed Muhammad Suleiman, a top military advisor to the Syrian President Bashar Assad in 2008, according to a leaked National Security Agency file, published by The Intercept.
Suleiman was shot in the head and the neck, whist he was hosting a dinner party at his villa in the seaside Syrian city of Tartus. The Israeli commandos then proceeded to escape via the sea, the report stated, citing an internal document, which was obtained from the trove of files leaked by the former NSA contractor Edward Snowden.
The report indicated that the American intelligence agency knew about the operation after monitoring communications signals of the Israel Defense Forces. The file was classified as "SI," meaning it was collected by signal intelligence.
"We've had access to Israeli military communications for some time," the report cited one of the former US intelligence officers as saying.
READ MORE: Slain Palestinian teen 'posed no danger to Israeli soldiers'
This is the first official confirmation that Israel was behind Suleiman's assassination – a move apparently breaching international norms.
A top-secret file in the NSA's internal version of Wikipedia, called Intellipedia, noted that the killing was the "first known instance of Israel targeting a legitimate government official."
Israel allegedly suspected Suleiman, who was a top military advisor to Assad, of overseeing arms deals between Iran and the militant group Hezbollah, as well as being the head of Syria's Al Kibar nuclear facility, which was wiped out by an Israeli airstrike a year prior to the assassination.
While the Israeli government has never openly admitted responsibility for attacks inside Syria, defense sources quoted by Israeli media typically justify such strikes. They allege the targets have links to Hezbollah.
READ MORE: 'Counter to basic human morality': Rights group slams IDF commander for killing Palestinian
This, however, does not justify an extrajudicial killing of a government official, given that Israel and Syria were not technically at war at the time of the alleged assassination, the report points out.
"The Israelis may have had many good reasons to kill [Suleiman]… But under international law it's absolutely clear that in Syria in 2008, they had no rights under the laws of war because at the time there was no armed conflict. They had no right to kill General Suleiman," Mary Ellen O'Connell, a professor of international law at Notre Dame said, as cited by the Intercept.
READ MORE: Lebanon showcases 2nd 'Israeli drone' crash in less than a month (VIDEO)
It was previously believed that Suleiman may have been killed due to an internal argument. A Syrian investigation into the general's death found $80 million in cash at his home.
"[Assad] was said to be devastated by the discovery," a US State Department cable cited in the report stated. "And, fearing [Suleiman] had betrayed him, redirected the investigation from solving his murder to finding out how the general acquired so much money."
Suleiman's killing is not the only instance of a Mossad-backed assassination in another country, which is mentioned in the report. This incident occurred only six months after a joint Israeli-US covert operation that killed Hezbollah operative Imad Mughniyeh in the Syrian capital Damascus, which has since been covered in detail in American media.
You can share this story on social media: