Ripped apart: Colombian Black Hawk chopper explodes in minefield (VIDEO)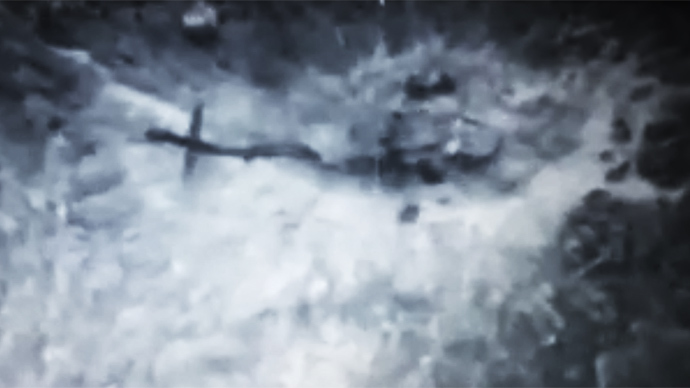 Newly released footage from June demonstrates the raw power of an explosion that saw a Colombian Black Hawk army helicopter blown to bits after landing on a minefield. The blast, which killed four of the soldiers onboard, has been blamed on local rebels.
The video, which was obtained by the Colombian news station Noticias RCN, depicts the tragic events of June 22.
The Black Hawk helicopter was blown apart by landmines in a rural area in the municipality of Teorama in Columbia's northern Norte de Santander province.
Out of the 15 soldiers aboard the chopper, four were killed and six others wounded. The helicopter belonged to the army's 33rd Mobile Brigade, local media reported.
The video shows the moments just prior the blast, when the chopper is seen descending and making a safe landing. Moments after the soldiers begin to disembark, the helicopter is visibly torn to pieces by the force of an explosion.
According to the survivors, the mines were detonated by the Revolutionary Armed Forces of Colombia (FARC) group.