Lavrov 'have-a-nice-weekend' air kiss video is Russian internet hit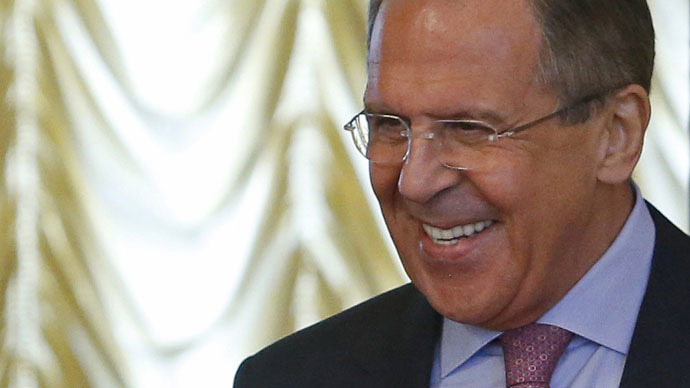 Sergey Lavrov smiling, waving his hand and sending an air kiss in a short video – this is how the Russian Foreign Ministry decided to wish a nice weekend to its followers across various social media platforms.
The Russian diplomatic service's pages on Facebook and Twitter are not entirely reserved for serious issues and tough statements.
One of the latest posts shows there's still room for a sense of humor on the Foreign Ministry's accounts, which now feature an 'air kissing' video clip with Lavrov, accompanied by the "The Shoop Shoop Song" by famous singer Cher.
The short video is entitled, "Have a nice weekend!"
Всем хороших выходных! Have a nice weekend!Posted by МИД России on 10 Июль 2015 г.
The Lavrov clip post has quickly been gaining popularity. In just a few hours it garnered more than 2,000 likes.
The comments are overwhelmingly positive. Here are just a few:
"I adore Lavrov. He is our pride."
"I am in Love with Mr Lavrov."
"The blog of our Foreign Ministry is unique."
Lavrov's sending an air kiss "could be watched endlessly."
And this is RT, wishing you a nice weekend!