Australia police minister slams charities for not housing homeless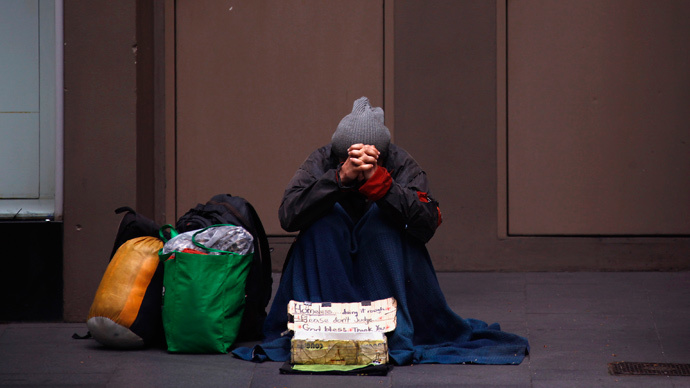 An Australian police minister has been criticized after saying charities should do more to help the homeless. Liza Harvey said that there was sufficient funding available and that charitable organizations were not doing their jobs properly.
The row was sparked after the Department of Culture and Arts, in Perth, Western Australia, used a sprinkler system in order to try to stop homeless people from sleeping outside the local art center. Harvey, who is the Police Minister for Western Australia, waded into the argument by saying that there was no need for the homeless to be sleeping outside the center, as there should be sufficient funding available to house them.
"The accommodation is there, the support services are there, the not-for-profit groups are there, the money's flowing into the system," she said, according to ABC. "Clearly if there's homeless people sleeping on King Street, those people aren't doing their jobs properly."
WAMinister Liza Harvey's comment that rough sleepers exist due to charities "not doing their jobs properly" are very unfortunate&misinformed

— Tony Pietropiccolo (@CentrecareCEO) July 8, 2015
However, her comments brought a less than enthusiastic response from the St Vincent De Paul Society, who said that trying to solve the situation was not as easy as Harvey was making out. Mark Fitzpatrick said that the charity already runs six homeless programs, with only one getting any government funding.
"Every night in Perth, that short-term accommodation is already filled so it is very hard for people to find that initial place to go and get support," he said. "So to suggest that there's enough money out there to provide an outcome for this is probably not true," he told ABC.
#lizaharvey#auspol#WAGovt#homelessness Idiotic comments show appalling ignorance and lack of compassion. https://t.co/zmhhoPXPai

— Lanie (@LanieP) July 8, 2015
There are just over 9,500 homeless people in Western Australia, which is a one percent increase from a decade ago, according to the Homelessness Australia website. However advocates say the number is much higher and every night there are more than 13,000 homeless people in Perth alone.
Warren Palmer, spokesman for the WA branch of the Salvation Army told the Guardian Australia that he thought the decision to use the sprinklers around the center was uncalled for and mentioned that, "with crisis accommodation at full capacity there is little option other than sleeping on the streets."