​Fukushima waste disposal firm's network infected with virus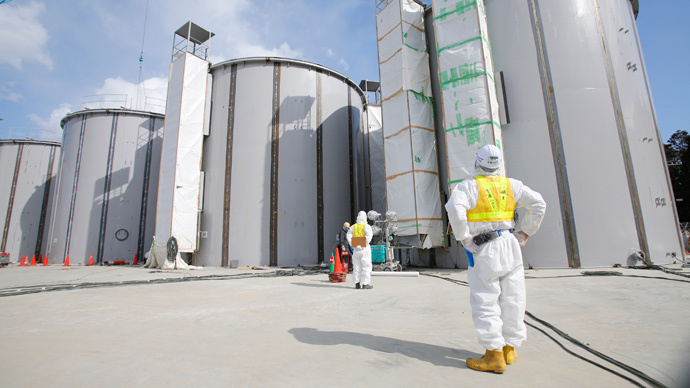 The Japanese state-run company managing temporary storage sites for decontaminated waste from the battered Fukushima nuclear power plant has fallen victim to a computer virus, the Environment Ministry announced.
The Japan Environmental Storage & Safety Corp. (JESCO) has launched an investigation to assess if any vital information has been accessed, the ministry said, according to The Japan Times.
On Tuesday night, as soon as it was established JESCO was dealing with a malicious virus, the operator shut down its network's external communications. It was alerted by the company in charge of providing security for the servers when it detected an outgoing data transmission.
The news comes on the heels of similar reports from the Tokyo Chamber of Commerce and the Japan Pensions Service. Hacks in their respective networks had led to leaks of confidential information.
READ MORE: Fukushima radiation killing our children, govt hides truth - former mayor
JESCO is yet to start building facilities in the Fukushima Prefecture for the containment of decontaminated soil and other waste; the temporary enclosures have still not been set up due to a lack of an agreement with landowners.
The power plant's operator, Tokyo Electric Power Co., has been facing a number of problems trying to clean up after the earthquake and tsunami of 2011, which not only had the crippled reactors leaking dangerous wastewater into the Pacific Ocean; the resulting catastrophe also contaminated the air for years to come and has been projected to take decades and billions of dollars to fix.
A huge toll has been inflicted on both, the population's subsistence and its health. While billions of dollars go toward the cleanup, TEPCO has to dish out compensation as well.
Recently lawyers for the residents of Tochigi prefecture, just 70 miles from Fukushima, have sought compensation for some 7,000 claimants there, amounting to $297 million. They are also requesting a decontamination fund, health checks and an apology from TEPCO.