​Iran ready to let Google, other internet services in – deputy minister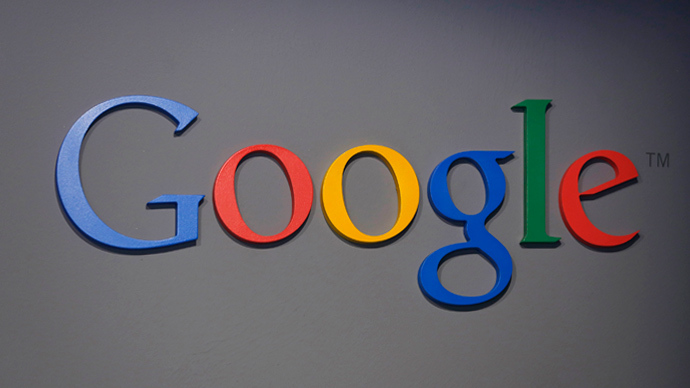 Iran may soon allow Google and other internet services into the country, provided they respect the Islamic Republic's "cultural rules," a senior government minister says.
Deputy Communications Minister Nasrollah Jahangard said that Iran is ready to open up its internet market to international web giants.
"We don't oppose all those people who are in the international market and want to provide services in Iran, and we are ready to hold negotiations with them for their service providing in the Iranian market after accepting Iran's cultural conditions," Jahangard told Fars News Agency.
"Also, we are ready to provide Google or any other company with Iran's possibilities and facilities for service providing to the region," he added.
READ MORE: Tailored censorship? Iran unveils 'smart' web filters
However, he said that US sanctions imposed on Iran over its controversial nuclear program could create difficulties for American companies that want to work in the country, but noted that Iran is already in negotiations with major players from outside the US.
"They are waiting for the international legal conditions to be cleared before they can operate conveniently [in Iran] but other companies outside the U.S. have come forward and started negotiations," he said.
Iranian President Hassan Rouhani has been a vocal proponent of loosening internet restrictions. He has called on the country's conservative hardliners to embrace the web instead of seeing it as a threat, noting the futility of fighting against the internet.
In November, Communications Minster Mahmoud Vaez announced that Iran is developing a "smart filtering" system to weed out content deemed offensive or criminal, while generally loosening up restrictions.
During his eight years in office, Rouhani's predecessor Mahmoud Ahmadinejad cracked down on social media, especially after protesters used sites like Twitter and Facebook to organize demonstrations in 2009. Many bloggers and online activists were also imprisoned during his rule.
Iran's relationship with the internet has been somewhat inconsistent. Though Twitter and Facebook are inaccessible to most of Iran's 40 million internet users (many get around the block by using proxy servers), Iran's Supreme Leader Ayatollah Ali Khamenei is himself a prolific user of both social networks.
You can share this story on social media: