Woman flees Italy with 6yo son to join ISIS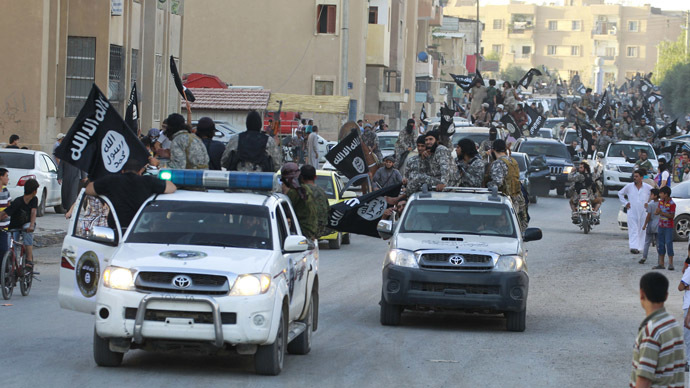 A mother of three has left her family in northern Italy to join Islamic State (IS) in Syria, taking her six-year-old son with her, Italian media report.
The woman, an Albanian national, left the town of Barzago, north of Milan, in December. Her husband, also Albanian, reported the incident to police.
He tried unsuccessfully to follow his wife to Syria in an attempt to bring his son back to Italy. She left him with two pre-teen daughters, the Italian news website Tgcom24 reported.
Photographs, not released by police, are reported to show the six-year-old being looked after by three other women.
The woman, who had lived in Italy for 20 years, had been experiencing financial hardship, according to the Tgcom 24 report. She had been offered money by jihadists in Europe if she and her son joined Islamic State.
Her disappearance is being investigated by Italy's Special Operations Police and the anti-terrorism wing of the Milan prosecutor's office.
Her flight mirrors a similar case, that of Maria Giulia Sergio, who is believed to have left Naples along with her husband to join ISIS in September.
The 27-year-old converted to Islam, changed her name to Fatima and married an Albanian Muslim who had close links to Bilal Bosnic, a renowned extremist imam who was arrested in Bosnia in September for trying to recruit Muslims to IS.
You can share this story on social media: