En-suite bear: French zoo offers tourists a room next to polar bear enclosure
In an attempt to attract more visitors to animal parks, a zoo in France has launched a service, offering guests to stay in a lodge next to the park's furry inhabitants. At quite a bearable price, the project aims to help renovate animals' living spaces.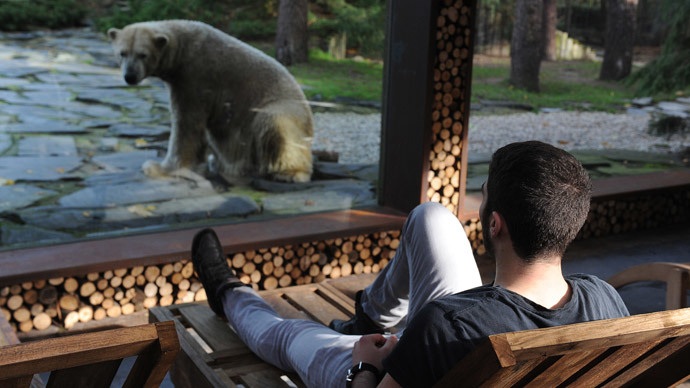 The "night at home with the bear" package includes three-star accommodation equipped with bay windows, opening into polar bears' zoo enclosure in the town of La Fleche in western France. Visitors can get up close and personal with animals during their stay, with the warmth of a log fire and cold champagne available on request at the six-person lodge.
"The idea is that visitors feel like they're in a cocoon suspended in time, totally immersed in the animal environment," said the zoo's owner, Stephane Da Cunha.
READ MORE: Watch rare Russian Yeti bear do Kung-Fu (VIDEO)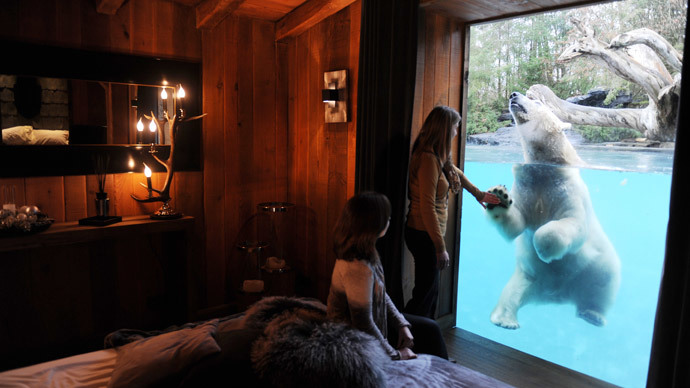 Aiming to benefit from the new form of visitors' entertainment, the project is part of a strategy adopted by some French animal parks. Its owners plan to update aging structures and attract more visitors with the help of their four-legged inmates.
READ MORE: Oh, deer! Outrage as Zurich zoo puts animals… on menu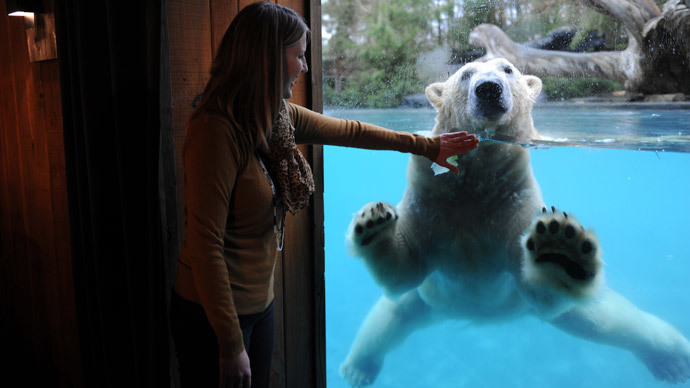 La Fleche zoo, which opened in 1946, launched its overnight bear project earlier this year, charging guests around $250 per night. The lodges, from where visitors can watch the park's two polar bears, Taiko and Katinka, swimming underwater, have been fully booked for over a year ahead. Other French zoos have similar experiences on offer, with one of the lodges being located near a wolf enclosure.
READ MORE: 'World's saddest' polar bear to remain in sweltering Argentinian heat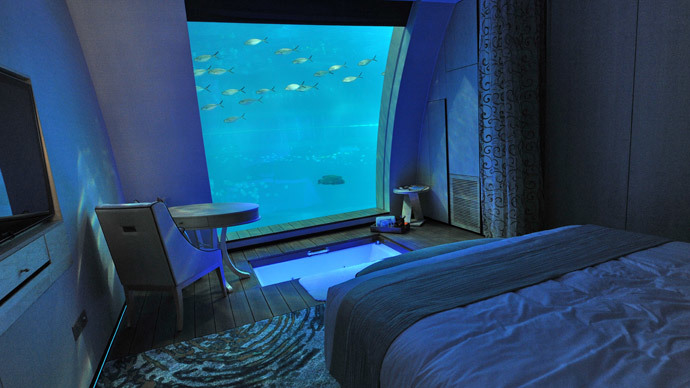 Similar projects have recently been developed in several countries. The French polar bear lodge is a budget stay, compared to similar experience in Southeast Asia. In Singapore's Sentosa island resort, you can splash cash in the world's largest oceanarium, booking a suite with a window panel view of thousands of its inhabitants. For some $1,200 per night, you'll be able to enjoy an underwater vista of over 50,000 marine fish, swimming right next to the deluxe accommodation.
You can share this story on social media: