​$27k fine or 3 years behind bars for 'selfie-stick'?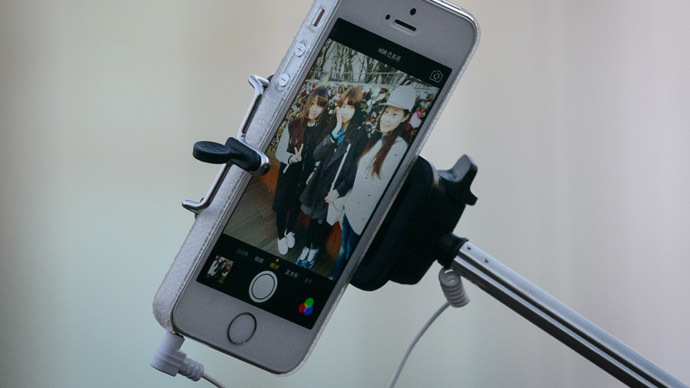 South Korea could fine its tech-savvy citizens $27,000 or put them in prison for three years for using an unregistered version of a 'selfie-stick'.
The news was announced by the Science Ministry and regards the models with Bluetooth, allowing the user to take a picture remotely and without a timer.
The issue with these is that they are technically communication devices using radio waves for the wireless connection. Consequently, they need to be tested and certified to ensure they don't interfere with other devices.
South Korean authorities say the latest development is based on a technicality, as the selfie-stick radio wave wouldn't bring down a plane or disrupt emergency frequencies.
"It's not going to affect anything in any meaningful way, but it is nonetheless a telecommunication device subject to regulation, and that means we are obligated to crack down on uncertified ones," an official at the ministry's Central Radio Management Office told AFP.
South Koreans, in addition to being very passionate about cutting-edge technology, are also quite used to rules and regulations for it, so many people called the ministry to find out if they were unknowingly sold something uncertified.
The turnover of selfie-sticks in South Korea is very high: vendors in Seoul's busiest shopping district say that they can sell scores of devices a day, but a kiosk owner who identified himself as 'Lee' seldom sells over a dozen, he told AFP.
A basic selfie stick costs about $5, and the Bluetooth versions are sold for $25 and up.
South Koreans claim to have coined the word 'selfie', with the Korean term "sel-ca" (self and camera) having been in use since the 1990s.