​Religious hatred, wealth inequality top global threat poll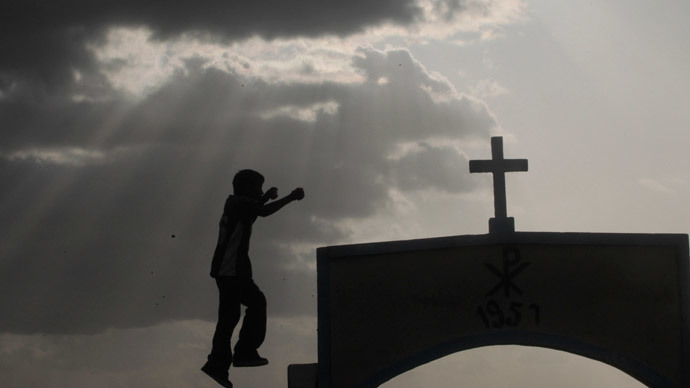 Middle Easterners see religious and ethnic hatred as the top global threat, according to a Pew survey published last week. Meanwhile in Europe, fear of inequality prevails. However, religious hatred is seen as a growing threat throughout the world.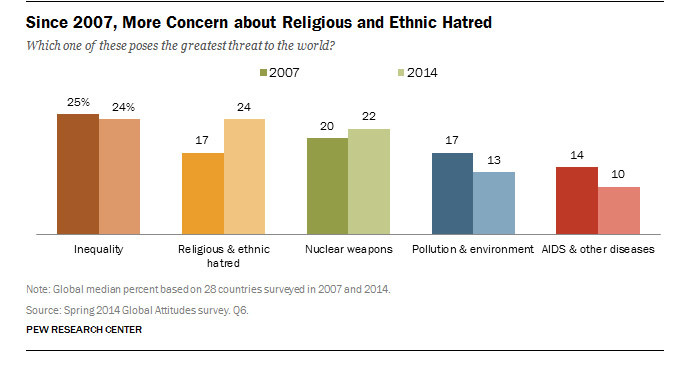 The survey, conducted in 44 countries among 48,643 respondents between March 17 and June 5 this year, provided respondents with five options to choose from: inequality, nuclear weapons, ethnic and religious hatred, pollution and environment, or AIDS and other infectious diseases.
The Pew study suggests that global threats are viewed through a regional lens. Meaning, dangers closer to home are seen as more frightening.
Out of the seven Middle Eastern countries surveyed, five ranked religious and ethnic hatred as the top threat. Respondents in Lebanon showed the highest level of concern about religious hatred; 58 percent selected it as the greatest threat.
Fear of religious hatred is also predominant in other parts of the Middle East, including Israel, the Palestinian territories, Tunisia and Egypt.
The survey found that Europeans ranked inequality as the greatest threat. Generally, countries with advanced economies saw major danger in the gap between rich and poor. Americans, too, identified inequality as the biggest threat, followed closely by ethnic and religious hatred and nuclear weapons. Meanwhile, those in Africa, where the HIV infection rate is much higher than the global average, marked infectious diseases and AIDS as the top threat.
Respondents in Ukraine and Russia fear nuclear weapons most, whereas those in China selected pollution and the environment.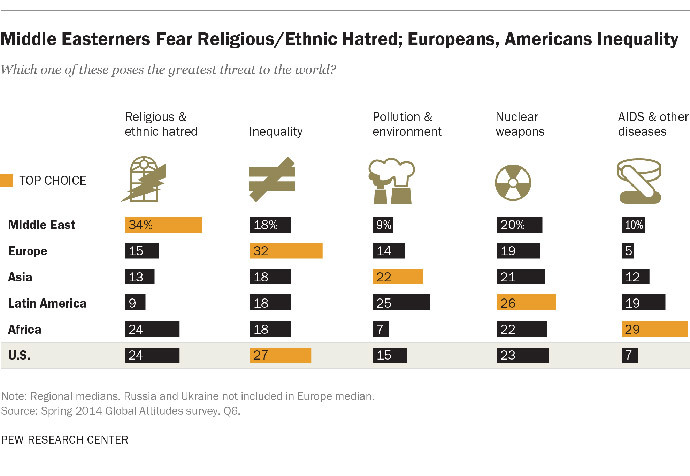 Pew points out that the study was carried before the large scale rise of the Islamic State and the conflict between Israel and Hamas in Gaza over the summer, which might have had an influence on global opinion about the danger of religious hatred.
The study also examines change in opinion over time. Comparing the results with a similar survey conducted in 2007 indicates that religious hatred is the world's biggest growing threat, particularly in the Middle East.
In Egypt, concern about religious extremism doubled since 2007, while in Lebanon the percentage of people selecting religious hatred jumped 19 points.
In Europe, more people see inequality as a bigger problem now than in 2007, before the Eurocrisis and recession of 2008.
You can share this story on social media: