'Step backward': NATO puts new memberships on hold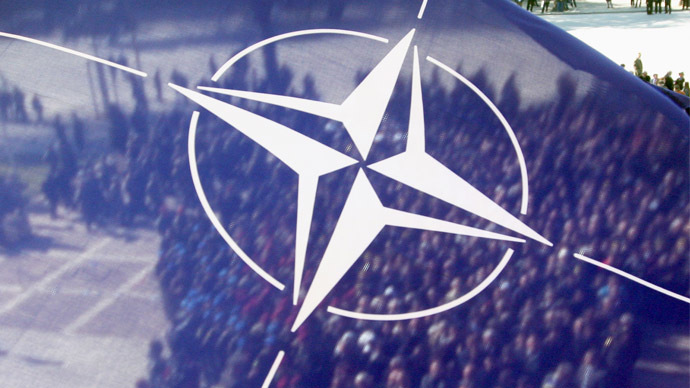 The Ukrainian crisis has led to nations aspiring to become NATO members pushing harder for admission. The alliance has however made it clear new memberships are not part of its agenda for the time being.
Russia launches large-scale naval drill in Black Sea same day as NATO (VIDEO)
Four aspirants – the former Soviet republic of Georgia, Montenegro, Bosnia and Herzegovina, and the former Yugoslav Republic of Macedonia – have been informed they aren't joining the club anytime soon.

"Each one has work to do, in different areas and we will give aspirants the support they need to get them through the door," NATO Secretary General Anders Fogh Rasmussen said, following a NATO foreign ministers meeting in Brussels in late June.

Despite reassurances that the door of the alliance remains open, Macedonia's foreign minister described NATO's putting off the country's membership as a "step backward" in a comment made to The Associated Press.

Georgia was hoping to get a formal action plan for membership at a NATO summit in Wales in early September. The alliance members instead agreed "to develop a substantive package for Georgia that will help it come closer to NATO."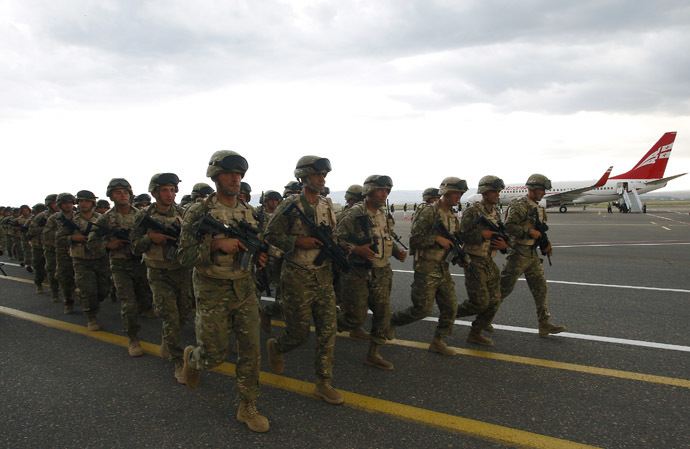 Georgian Foreign Minister Maya Pandzhikidze put a brave face on the matter on Friday by praising the package.

"For the first time in history, Georgia will become a participant of a strategic dialogue between NATO member states. The package will be a real instrument for Georgia's integration into NATO," Regnum news agency reported Pandzhikidze telling journalists.

The country closest to accession out of the four candidates is Montenegro, which has promised by Rasmussen to have its membership prospects assessed by the end of 2015.

The delay might give rise anti-Western feeling in the country, according to Drasko Djuranovic, a political analyst.

"The majority of people who support Montenegro's membership in NATO will feel betrayed," Djuranovic said.

NATO puts its expansion on hold at the time when the principal opponent of the process, Russia, which does not want the alliance close to its borders, has seen its relations with the bloc worsen to almost Cold War levels.
'No NATO extension needed as there are no enemies trying to invade Western Europe'
"The artificial attempt to continue NATO's eastward expansion, progression of the military infrastructure to the east, closer to Russia's borders, iscounterproductive," Russian Foreign Minister Sergey Lavrov said in June, reiterating Moscow's concerns.
Rasmussen did not exactly say that NATO currently views Russia as an enemy at the moment, but he put a similar idea in a milder, more diplomatic way.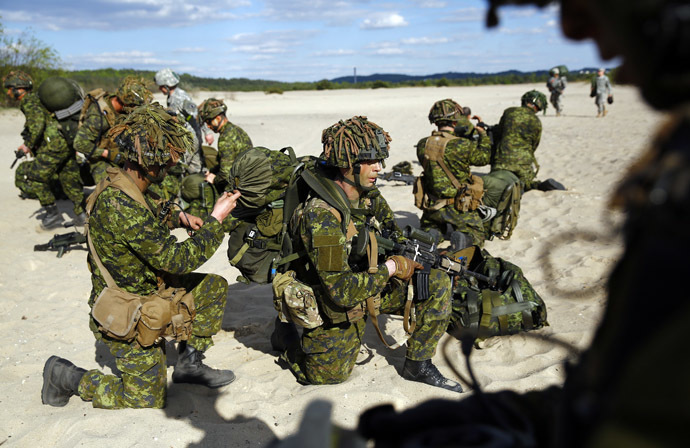 "We must adapt to the fact that Russia now considers us its adversary," he explained in mid-June, justifying NATO's plans for a package deal with Ukraine to ramp up its military.

Still, NATO is reluctant to immediately proceed with granting new memberships that would irritate Moscow.

"The conflict over Ukraine has made it clear to them at NATO they have to be careful, both about security commitments and credibility," Liana Fix, an associate fellow at the German Council on Foreign Relations, told AP. "If you give Georgia their membership action plan but don't defend them if something happens, what does it say about your credibility?"

Earlier, the head of the Russian presidential administration, Sergey Ivanov, dismissed attempts to justify NATO expansion by referring to the possibility of Russian aggression against its neighbors as "not politics, but intrigues."

"Any statements about the need to strengthen the eastern borders of the NATO bloc inevitably creates problems for Russia-NATO relations, which is especially sad, given that these relations have not been bad in recent years," Ivanov said.
You can share this story on social media: