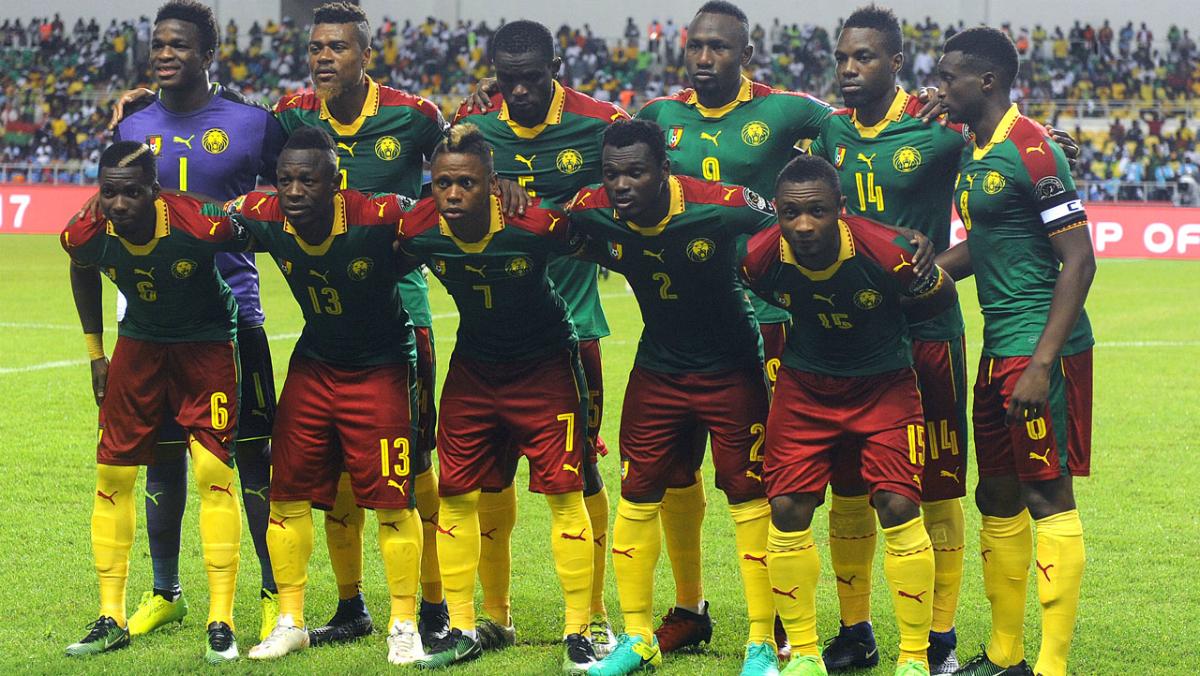 THE ROAD TO RUSSIA 2017

This year Cameroon won the Africa Cup of Nations for the fifth time. The road to victory was a little bumpy, though. In the quarterfinals they scraped past Senegal in a penalty shootout, and in the final they had to come from behind to beat Egypt. Vincent Aboubakar swept in the winner two minutes from time, sealing victory for The Indomitable Lions and their ticket to the 2017 Confederations Cup.

STAR MAN

It's hard to pick a star player from the current squad. For many years Samuel Eto'o was Cameroon's main man, but he retired from international football in 2014. Now Cameroon's key player is arguably Benjamin Moukandjo, the team captain. Hailing from Yaoundé, Moukandjo left for France at a young age and played for different teams in Ligue 1 and Ligue 2. For the last two seasons he has been busy trying to keep FC Lorient in the top tier of French football. Moukandjo was first called up for the national team in 2011, and since then the striker has been a near-constant presence in the starting 11. He played in the 2014 World Cup and the Africa Cup of Nations in 2015 and 2017, becoming the team captain in the latter tournament. Moukandjo can play in several positions – as a forward, winger or left midfielder.

COACH

Until October 2015, the team was coached by the fairly well-known German manager Volker Finke, who led Cameroon to the 2014 World Cup. When Finke left, the football federation decided to find a new coach... via Twitter. In February 2016, Belgian coach Hugo Broos, well-regarded in his homeland, took the reins. Broos, 64, has won three Belgian championships and two national Cups, and has worked with the two most decorated Belgian teams, Anderlecht and Club Brugge. In the early days of his coaching career, Broos had a taste for travel and went to work in the UAE and Algeria. He had been out of work for a year before Cameroon offered him the role as head coach.

EXPECTATIONS

Cameroon will no doubt have a tough time against Germany and Chile in Group B, since the current squad can't boast any stars from Europe's top leagues. However, the unpredictable Africans could spring a surprise.