Chelyabinsk Zinc posts 1H 2011 net profit of 866 million roubles
Published time: 12 Oct, 2011 08:55
Edited time: 12 Oct, 2011 12:55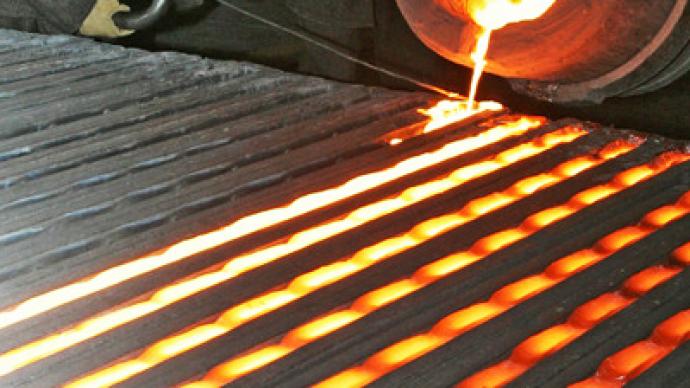 Russian zinc producer, Chelyabinsk Zinc, has posted a 1H 20110 net profit of 866 million roubles under IFRS.
The net result is up 28% from the 1H 2010 net profit of 678 million roubles, as EBITDA climbed 8% year on year to 1.508 billion roubles, on the back of a 17% rise in revenues to 6.445 billion roubles.
The company said the figures reflected a rise in global zinc prices, offsetting a rouble appreciation against the US dollar during the first part of the year, with lead concentrate revenues up 42% year on year to 297 million roubles.