Russia´s leading truck-maker ZIL to produce international brands
Published time: 28 May, 2012 09:25
Edited time: 28 May, 2012 13:46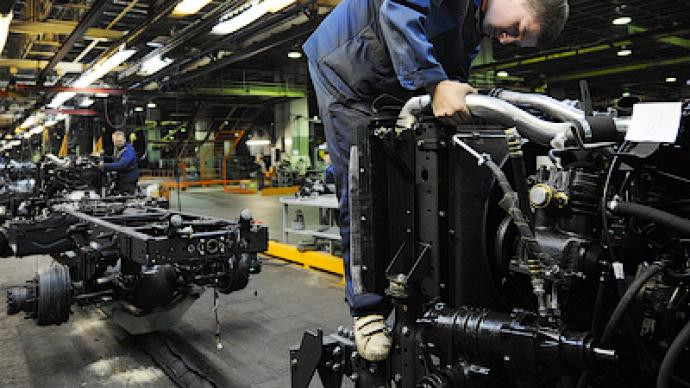 Russia's banking giant Sberbank will help re-energize the country's leading truck-maker ZIL, that is set to start producing such international brands as Renault and Hyundai as early as 2013.
Moscow government will partner up with Sberbank in a joint venture, MosavtoZIL, worth $378 million, with half of that being the bank's loan. Sberbank will hold a 51% stake, with Moscow government getting the remaining 49%. Anyway, by 2017 Sberbank plans to sell its stake to a strategic investor, according to the bank's chief German Gref.
"… presumably, Fiat, Renault and Hyundai will start their production at ZIL," Svetlana Sagaidak, a director at the bad assets management of Sberbank, told Kommersant daily.
New vehicles will start coming off the production line already in the 1Q 2013, creating about 3,100 new jobs, Gref specified to RBC.
The JV is set to start operating at its full capacity in 2019, when about 100,000 Light Commercial Vehicles (LCV) are planned to be produced annually. Circassian Derways, as well as Latvian AMO Plant are set to join the venture, increasing production numbers to 150,000 cars a year. Derways is also mulling production of the Malaysian Proton brand.
The deal has its certain upsides and downsides. On the one hand, ZIL's location right in the center of Moscow could cause logistical problems, as well as boost salary costs, said Mikhail Pak, an analyst from Aton. On the other, having Moscow government among the parties involved secures sufficient demand, the expert concluded.