VTB PMI shows second consecutive month of industrial growth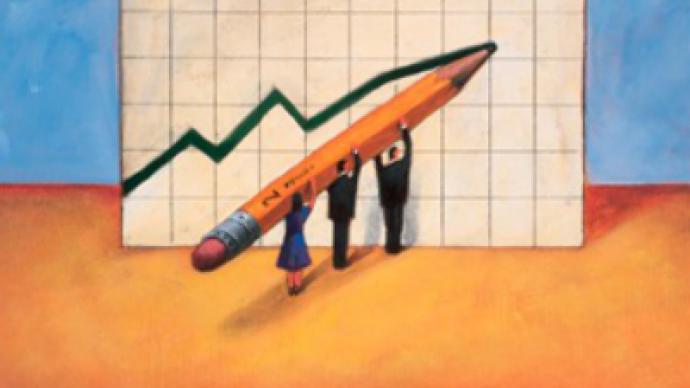 VTB Capital has released the results of its February Purchasing Managers Index showing a second month of expansion and offering further tentative support for the view Russia's economy is turning the corner.
February's PMI index came in at 50.2, slightly lower than the 50.8 posted for January but still in positive territory. A reading above 50 points to industrial activity expansion with a reading below 50 pointing to contraction. The February figures makes the first time the PMI has been above 50 for consecutive months since July 2007.
VTB Capital economist Dmitry Fedotkin said the figures indicated a continued marginal expansion.
"February's Manufacturing PMI eased to 50.2 from 50.8 the month before but continued to point to a marginal expansion in activity across the sector for the second month in a row. The headline number was supported by the output (52.0) and new orders (51.7) sub-indices although both have posted weaker results than in January. The employment situation deteriorated further as respondents claimed improvements in business activity were too weak to justify new hiring. Costs continued to rise amid energy and metals prices as well as utilities and freight charges, but producers where able to pass some of the costs on to end customers,"
The result indicated a slight weakening from January, reflecting easing production and new orders, with increased employee layoffs as unemployment rose to 9.2% in February according to the Federal Statistics Service. Despite the rise in manufacturing output in February the increase was weaker than the long term trend, with weak export order growth.
The report also indicated that Russian producers are paying higher prices for their inputs but, despite an 8th straight month of producer price increases, were facing difficulties in passing along.
"Although firms linked higher charges to improving market demand, pricing power was restricted as trading conditions remained challenging overall."
You can share this story on social media: