Profits yield dividends at Veropharm
Published time: 14 Sep, 2011 10:09
Edited time: 14 Sep, 2011 14:44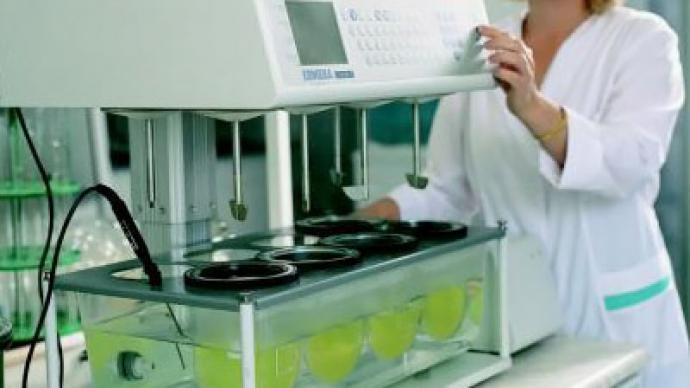 Leading Russian pharmaceutical producer Veropharm, has posted a 1H 2011 net Profit of 880.6 million rubles under IFRS.
he bottom line is up 20.7% on the 1H 2010 net profit of 729.4 million roubles, with EBITDA up by 16.9% year-on-year to 1.1 million roubles on the back of consolidated sales revenues rising 18% year-on-year to 3.2 billion roubles compared with 2.7 million in H1 2010.
The company mentioned a sales increase in two of the main pharmaceutical product groups including a 16.4%increase in sales of Rx drugs and a 32.2% increase in OTC drugs sales. However, traditional drug sales were down 55.1%year-on-year compared to H1 2010, resulting in a decrease in sales of these products in the total sales volume to 0.4%.
The Veropharm general shareholders meeting has decided to allocate in H1  190 million roubles of 2010 dividends.