Venezuela to nationalise overseas oil companies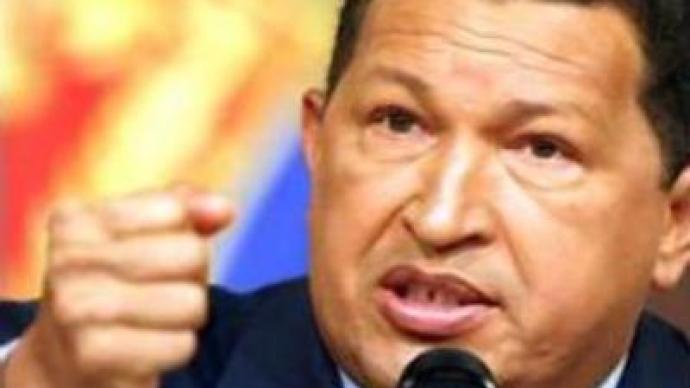 Venezuela's president has ordered that all oil fields run by foreign companies in the country's Orinoco River basin be taken under state control. It is part of Hugo Chavez's plans to nationalise key industries following his election victory.
On his weekday radio show Hugo Chavez said by May 1 this year national flags will be flying over all Venezuelan oil fields. He has also announced the government's intention to take majority stakes in four key oil projects by that time.Hugo Chavez has given the oil companies 4 months to respond to the government's plans.
"The privatisation of oil in Venezuela has come to an end,"
Mr Chavez underscored.
"This marks the true nationalisation of oil in Venezuela."
President Chavez's decision will see state oil company Petroleos de Venezuela SA, or PDVSA, taking at least a 60% stake in the projects.Hugo Chavez, who is opposed to what he sees as U.S. imperialism, is boosting state involvement in Venezuela, the fourth largest supplier of oil to the United States.Currently, the Orinoco projects are run by British Petroleum, Exxon Mobil, Chevron, ConocoPhillips, Total SA and Statoil.The Venezuelan leader has given the companies four months to negotiate with PDVSA and decide whether or not to take part in the new projects as minority partners.The vigorous nationalisation efforts have already sparked investor concerns about working in Venezuela, where the environment is already tough because of high inflation and heavy government regulations.Venezuela has now joined the company of its close neighbour Bolivia, where nationalisation by decree has gained the state control of all oil and gas resources.
You can share this story on social media: