US lower consumer sentiment signals economic slowdown?
Published time: 16 Jul, 2012 12:26
Edited time: 16 Jul, 2012 16:26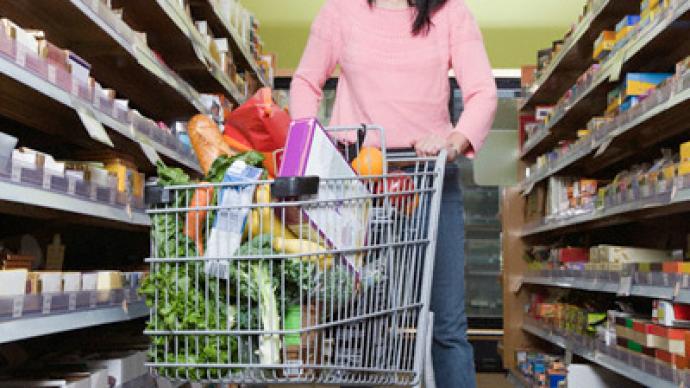 US consumer sentiment cooled again in early July to its lowest level in seven months as Americans took a gloomy view of their finances and job prospects, a survey released on Friday showed.
Despite producer prices rising only slightly last month as energy costs dropped, inflation pressures remain high and pushing the Federal Reserve for more stimulus measures for the economy.
The Thomson Reuters-University of Michigan's preliminary reading on the overall index on consumer sentiment dropped to 72.0 from 73.2 in June disappointing economists who had been expecting a slight gain.
Only 19% of consumers expected to be financially better off in the coming year, the lowest number ever recorded by the survey. Americans were also pessimistic about their longer-term prospects, with only 39% anticipating their financial situation would be better in no less than five years. News of job losses were mentioned twice as frequently as job gains, the opposite to the first six months of the year.
The Labor Department said on Friday seasonally adjusted producer prices rose 0.1% last month. 
Analysts interviewed by Reuters expected the index to drop 0.5%. While overall inflation has cooled, core inflation which strips out more volatile food and energy prices rose 0.2% the Labor Department data showed.
A separate research by student lender Sallie Mae and the polling firm Ipsos, has found that even well-off families in the US are struggling to cover rising college costs by borrowing more and spending less.

Families making more than $100,000 a year took out more loans in 2011 than the previous year, according to the recent report. 
Some policymakers at the US Federal Reserve worry that further moves to lower borrowing costs could trigger higher inflation, though the central bank has said it was ready to do more to help the economy if necessary.
The next Fed meeting is set for the end of the month, while Chairman Ben Bernanke will be delivering remarks to Congress this week, with investors looking for clues on whether weaker economic data will see the Federal Reserve Governor indicate he is ready to announce a third round of quantitative easing or QE3.