US probes UniCredit over sanctions violation
Published time: 27 Aug, 2012 07:58
Edited time: 27 Aug, 2012 12:00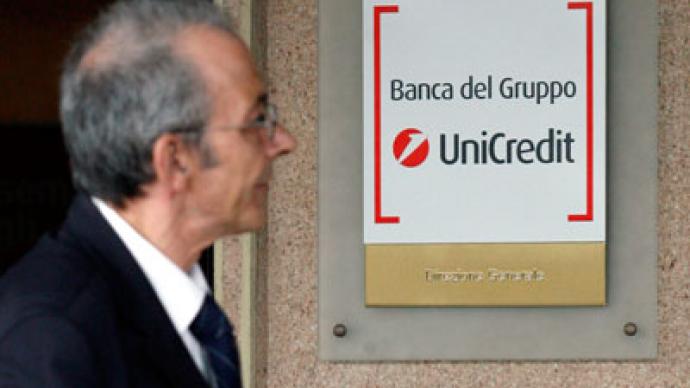 UniCredit, Italy's largest bank, is being investigated by US authorities over alleged violation of economic sanctions, reportedly against Iran, banning trade with certain countries.
The probe concerns its German unit HypoVereinbank, which was acquired by UniCredit in 2005. HVB, "has been cooperating with investigations by the New York County District Attorney's Office, the US Department of Justice and the US Treasury Department's Office of Foreign Assets Control involving US – sanctioned persons and companies," UniCredit said in a statement.
In January UniCredit admitted in a regulatory filling that it was working with US authorities over an alleged sanctions violation, but without naming a particular country. However, the investigation reportedly involves Iran, according to the Financial Times.
UniCredit joins the list of global banks alleged in contravening economic sanctions against Iran, Cuba and Libya. Last week US authorities said they were probing Royal Bank of Scotland for possible violations of sanctions against Iran after the bank volunteered information on suspicious transactions.
Earlier this month, the UK bank Standard Chartered agreed to pay New York regulators a $340-million fine to settle a probe over concealing transactions with Iran. Last month the US Senate released a report claiming HSBC was involved in money laundering for Iran, Burma and North Korea and for Mexican drugs cartels.
Meanwhile Germany's Commerzbank also it may face a fine to settle a US investigation into its own violations of sanctions on Iran and other countries. Another German bank, Deutsche Bank was reported as being investigated by US regulators for alleged infringements of US-Iran economic sanctions.