Russia's power sector: Hard time ahead?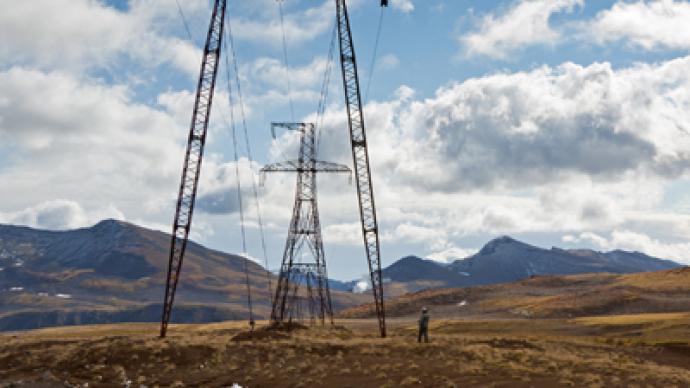 Russia's power sector has had a financial black-out, as the capitalization of two major grid companies dropped by $1.3 billion on Friday. The shares of IDGC Holding lost 10%.
Those of the Federal Grid Company of Unified Energy System (FGC UES) decreased by 8.3% on Micex – the index itself stood at 1392 (-0.2%). The slump followed RBC daily's report saying the government, which owns 53.69% of IDGC Holding decided "to transfer the functions of the sole executive body of IDGC to FGC UES", which is 79.55% owned by the state. The move is expected to be completed by July 1. IDGC was established in 2008 as a result of power sector reform to manage the electricity distribution network of 220 kV and below, while FGC UES was operating main power transmission lines of 220 kV and above throughout the country. It was believed that a two-tier management system would be more efficient and would attract investments in the regional distribution companies. However, this did not happen. In 2011, Russia's power sector decreased the most, losing 40% of total capitalization.  Earnings reports were also disappointing. According to Russian accounting standards, the net profit of FGC UES decreased 6 times to 2.9 billion roubles ($96 million) in Q1 2012. IDGC Holding saw its RAS net profit slide 40% year-on-year to 479.1million roubles ($16 million).  Shareholders in both companies are concerned with the future of their assets. The prospects of IDGC are unclear. There are no details on whether the company will be dissolved or not. In case of winding up, the share price is open to speculation. If shares of IDGC are changed for shares of FGC UES, minority shareholders of the latter are likely to be angry as their stocks will be diluted.
The latest developments in the power sector are definitely discouraging for shareholders. Experts believe it is not the best time to upset investors. According to the privatization program adopted in 2010, the government plans to sell 4.11% of FGC UES shares, retaining the majority shareholding.
Russia's Micex-RTS is still seen as very dependent on foreign investments. In the first week of May, non-residents withdrew $190 million from Russian stocks, as MSCI Russia dropped 9%. As the Russian stock market is vulnerable to external shocks, the government is expected to reduce internal ones.
You can share this story on social media: