TransContainer celebrates fruitful performance of 2011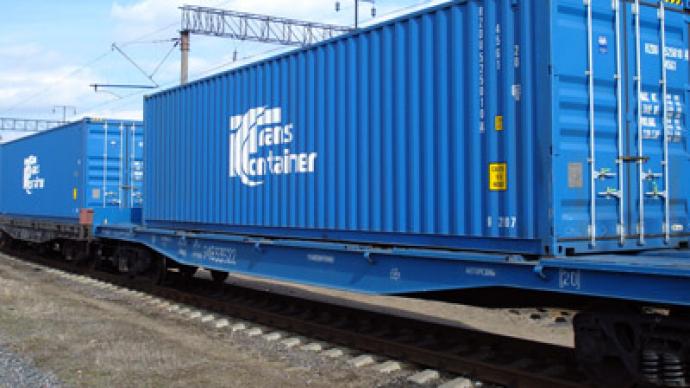 Russia's leading container transportation company, TransContainer has seen its net profit boom in the first nine months of 2011.
The subsidiary of Russian Railways posted a net profit of 3.92 billion roubles for the nine months ending September. That's more than quadrupling the bottom line of 829 million from the previous year. Revenues were also up by a third from 16.48 billion roubles to 21.97 billion in 2011. Analysts are ecstatic over the Transcontainer results. Ekaterina Andreyanova from Ray, Man & Gor Securities says "TransContainer margins well exceeded our expectations and consensus forecast. Besides, we are pleased with increased profitability of operations, which contributed to revenue growth and margins."According to the State privatization plan the parental company Russian Railways which owns 50%+1 share in TransContainer will have to sell half of its stake for private investors during privatization.Kirill Markin analyst from InvestCafe added that good financial performance is a positive sign for investors "The share price of the company will grow since it showed a stunning performance and that will attract investors during the privatization of the RZhD stake in TransContainer"The core market for TransContainer operations is local Russian businesses. However, the share of foreign contracts is increasing with the company earning 450 million roubles in the first half of 2011 compare to 290 million roubles in the same period of 2009. 
You can share this story on social media: