Strict regulations impede aviation boom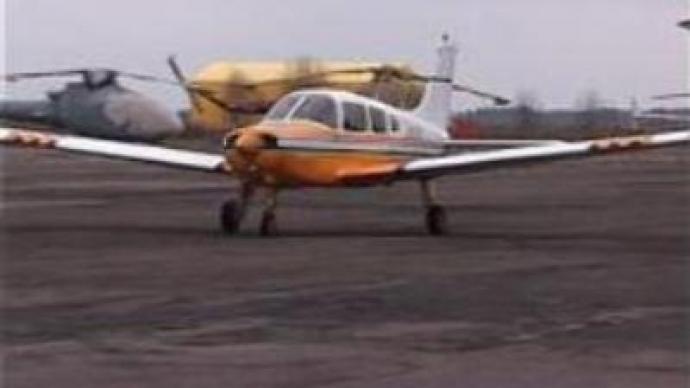 Russia has seen a steady increase in the popularity of private aviation over the last couple of years. However, strict airspace controls in the country are preventing the industry from booming.
The aviation industry is growing across the world, and the trend holds particularly true in Russia.It's become a matter of prestige to own a business jet worth $US30 MLN. There are at least 70 of them in Russia.More and more people can now afford the luxury of flying. Private aviation is booming in the Russian capital. However, pilots complain of inconveniences in civil aviation regulations that often make it harder for the industry to develop.But one of the biggest problems is airspace. Every square inch of Russia's skies are strictly controlled by both civil aviation authorities and the military. However co-ordination between air controllers is often paralysed due to bureaucracy from both sides, and its hindering the development of private aviation. Vladimir Zheleznyak, one of Russia's top aviators, says the registration of an aircraft is one of the biggest nuisances. To side step the bureaucracy, many private owners are choosing to register their aircraft abroad.
"Officials themselves are laughing at it saying that the certification of an aircraft is finished when the weight of papers is equal to the weight of the aircraft,"
Mr Zheleznyak comments. Russia's Air Code doesn't have such a notion as private aviation. It is clamped somewhere between the civil and military sectors.Meanwhile, even conservative military aviators say officials should open up more land for private aviation in Russia.Ivan Maryasov, a military aviator, highlighted,
"The development of private aviation has been slowed down by the absence of adequate aviation legislation. We faced this problem in 2004 during an aviation show called The Flying Legends where participants from the USA and England took part, but the owners of rare private aircrafts from Russia didn't due to obstacles from the Ministry of Transportation."
Nevertheless, Oleg Senchukov from the Federal Aero navigation Service, says by 2008 private aviation regulations will be simplified in Russia. He maintains that a merger of the civil and military sectors of aviation is on its way.It's hoped that this measure will make it easier for private pilots to take to the skies at home and around the world.
You can share this story on social media: