El Greco record as Russians buy up Sotheby's auction
Published time: 5 Jul, 2013 09:51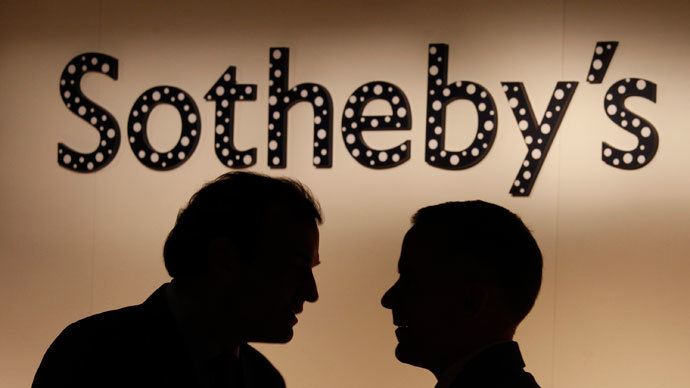 Russian-speaking buyers spent more than $22.6 million at the last auction of Old Masters in London with a record number of bidders from emerging economies.
The Sotheby's sale of Old Master & British Paintings raised more than $50 million.

Clients from 33 countries participated in the sale with a record number of registered bidders from Asia and the Middle East, Bloomberg reports. Almost 30 percent of the works were bought by Russian-speaking clients from the CIS states, Sotheby's says.

"The number of Russian purchases in both the art of the old masters as well as in other areas, has increased remarkably.  Last year the number of bidders and buyers in the most prestigious categories of Sotheby's, Impressionist and Modern Art, Contemporary Art, and Old Masters increased by 25%",  RIA Novosti quotes the auction house as saying.

A Russian telephone bidder fought off an Asian client to pay a top price of $14 million for the painting of St. Dominic by El Greco. The price, almost double the highest estimate, set an auction record for the 16th-century painter. The same buyer spent another $5 million on a crucifixion scene by El Greco, Bloomberg reports.

"Russians are getting into Old Masters," Bloomberg quotes the Amsterdam-based art consultant Johan Bosch van Rosenthal . "They're well-advised and are buying the triple-A lots. They're spreading their wealth by buying top-quality in any area of the market."

Sotheby's contemporary art auction a week ago brought in $117 million proving that the art market is out of recession, the WSJ reports. But collectors are still wary of overpriced works by high-profile names that would have been easily sold in the pre-crisis boom, according to the report.