Sitronics posts 1H 2010 net loss of $55.4 million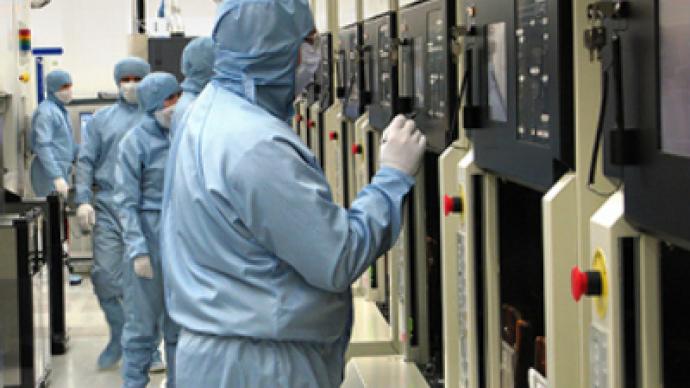 Russian hi tech communications and microelectronics provider, Sitronics, has posted a 1H 2010 net loss of $55.4 million under US GAAP.
The net result has narrowed from a 1H 2009 net loss of $66.9 million, with OIBDA rising to $33.3 million from $14.1 million in the same period of 2009, as revenues increased to $458.9 million from $404 million a year earlier.
However, 2Q 2010 net result showed negative year on year dynamics, with the net loss increasing to $30.4 million from $26.6 million in 2Q 2009. But both 2Q 2010 OIBDA and revenues were up year on year, with OIBDA growing to $26 million from $21 million in 2Q 2009 and revenues increasing to $268.1 million from $247.1 million.
The Company attributed its higher revenues to "the significant year on year sales growth in the Information Technologies and Microelectronics segments, as well as the strengthening of some of the Group's operating currencies against its US dollar reporting currency."
Sitronics President, Sergey Aslanian, was upbeat about the development pipeline and strategic development, noting improved ties with major Russian clients.
"The Group has now won $ 231.9 million of new contracts since the announcement of its 1Q 2010 financial results. Our results demonstrate the further steps that we have taken to implement our three year strategic development plan. We have strengthened our relationships with current public and private sector clients including MTS, Svyazinvest, Sberbank and Russian Railways. We have also won contracts with new clients such as Barclays Bank, Norilsk Nickel and Rusal."
Aslanian added that Sitronics would continue its focus on innovation, particularly noting Sitronics joint venture with RUSNANO.
"Our joint venture project with RUSNANO to develop our 90 nanometer manufacturing capability is proceeding according to plan and we expect to produce the first samples by the end of this year. Innovation development is a strategic priority for both companies and government organizations, and we are working closely with our international technology partners to deliver the highest quality products and services to our customers."
You can share this story on social media: