Shanghai provides Moscow a model for global financial stage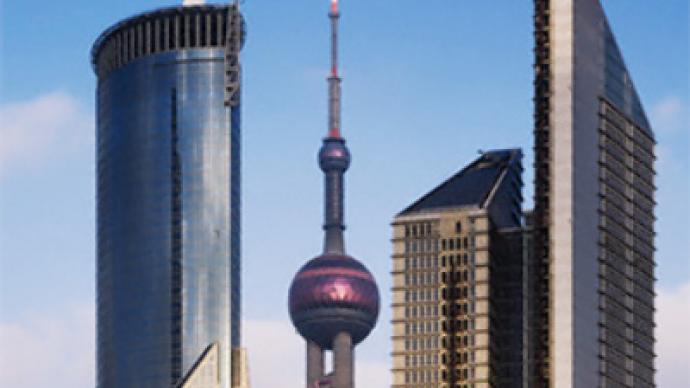 Moscow is trying to promote itself as a rising global financial centre as Shanghai sets itself to overtake London.
Shanghai might soon overtake London as the world's second-largest financial center behind New York. It will be the first city from an emerging market to succeed. China was the first to show signs of recovery from the crisis- helped by almost $600 billion of stimulus.
In March the State Council approved turning Shanghai into financial hub by 2020, but the work began long ago. Aleksey Kurasov, head of equity capital markets at Finam Investment says Moscow has a lot of work ahead of it to catch up.
"Moscow as a financial center is at level zero with 4 levels to go. In order to get to the first level investors should buy stocks according to our legislation, the second level is to attract foreigners to the market based on domestic regulations. The 4th level is placing domestic assets denominated in domestic currency that are purchased for dollars. That requires a free currency. That already exists in Shanghai – in November they placed government bonds denominated in Yuan and sold for dollars, now they have corporate bonds as well."
Shanghai already hosts over 800 transnational corporations, with Foreign investments growing significantly. What is left for Shanghai to increase it's weight as a serious financial center – is to lift the restriction on operations for foreign investors on Shanghai stock exchange like it s done in Hong Kong to attract foreign companies for listing.
As a largest producer China already has drawn many companies in providing the conditions, like infrastructure and clear rules, according to Albert Krisskoi, Managing director of the shanghai Russian Club.
"The whole economic life of the country is functioning quite well. They have the strong manufacturing base, and if we talk about the financial things, in China they are so uniquely combined that for a lot of companies it make sense to come here, an established financial centre, because they know that a lot of manufacturing companies are based here as well."
In order to catch up as a financial centre Moscow should start with changes in regulation so that investors are protected and risks possible to calculate. Today the rules to list shares on Russian exchanges exist only in Russian. And only high margin seekers are entering the market – whose rules they are not capable of reading.
You can share this story on social media: