Severstal posts 1H 2010 Net Loss of $593 million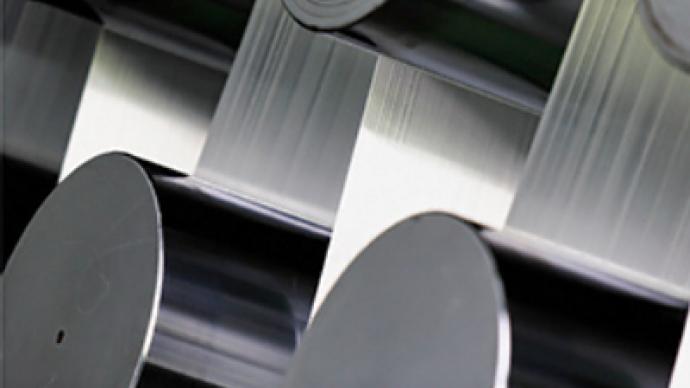 Russian steelmaker, Severstal, has posted a 1H 2010 Net Loss of $593 million under IFRS, despite a 2Q 2010 net profit of $192.
The 1H 2010 bottom line is up 37.3% year on year from the 1H 2009 Net Loss of $946 million, with 1H EBITDA coming in at $1.447 billion, compared with mines $30 million a year earlier, as 1H Revenues rose 53% year on year to $7.387 billion.

The company noted that 2Q 2010 had seen a major turnaround with a quarterly net profit of $192 million, compared with a net loss of $785 million during 1Q 2010, as 2Q EBITDA rose 94% quarter on quarter to $955 million, and revenues rose 35% quarter on quarter to $4.245 billion.

The company said the 1H net loss was largely attributable to its Lucchini operations which are up for sale, and which incurred a $1.037 billion loss. The Lucchini segment was classified as held for sale as at 30 June 2010, and a loss on remeasurement of the Lucchini segment to fair value less costs to sell of $1,010 million was recognized in H1 2010, which includes a further impairment loss of $207.9 million accrued in Q2 2010.
Despite the 1H loss, Severstal CEO Alexey Mordashov, hailed the return to profitability during 2Q as underlining Severstal's positive outlook.

"As anticipated, we have been able to build on the underlying progress reported in the first quarter into the second quarter. This reflects the fundamental strengths of our integrated operations and the higher production and prices being achieved, as the economic outlook improves, particularly in Russia. We are well placed to exploit the opportunities in our markets given our competitive cost base, vertically-integrated model and strong financing position. We are confident in future development".
Severstal noted continued stong demand in its Russian steel division, progress on restructuring in its North American operations, and improved prices for its resources division.
You can share this story on social media: