Sberbank opens up investment into Ukraine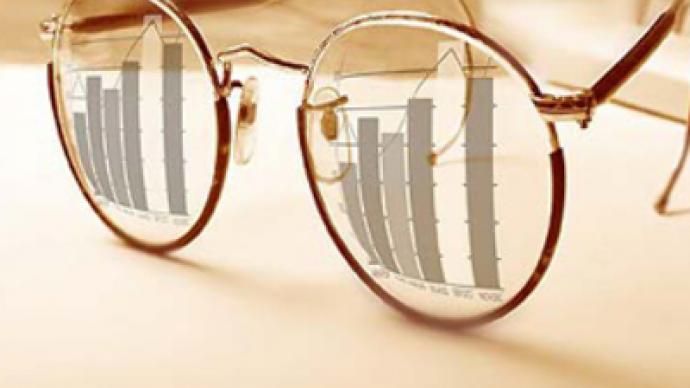 Russia's biggest bank, Sberbank, has removed limits for its subsidiaries financing projects in Ukraine. The bank is also planning some of its own investment into the country.
The head of the bank Herman Gref said that is due to increased investors confidence in Ukraine's economic outlook.
"We estimate the economic situation in Ukraine as very positive. And the market has reacted on the changes and initiatives of the state. Spreads for Ukrainian bonds have decreased by 300 to 350 basis points in just a few months. That's a record change in investor attitude towards a country's risk."
Sberbank has said that it is in talks to fund construction of new power blocks in Ukraine's Khmelnitsky Nuclear Power Plant.
"We have been working on this project jointly with Rosatom over the last few months. There is every hope we will manage to structure it in the very near future," said Gref.
While he said that the cost of the project was not yet known, the "sum is very significant."
"But we're not a small bank and we can take on a significant share."
Gref said one option could be the formation of a consortium for project financing. The Ukrainian cabinet has already approved a treaty with Russia and the construction of the new blocks. Rosatom chief Sergei Kiriyenko said that construction will begin soon, with operation of the plant expected to start in 2016
"I think we will be able to do this quickly, but I anticipate that the agreement on construction of the third and fourth blocks at Khmelnitsky will be signed in a package with the loan agreement."
Russia's United Aircraft Corporation (UAC) and Ukraine's Antonov have also announced on Tuesday that they are creating a joint venture for the sale and service of Antonov aircraft said Alexei Fedorov, UAC's head, at a Russo-Ukrainian business forum in Kiev.
"We have reached an agreement with out colleagues to form a joint venture for the purchase of materials and components, as well as the sale and after-sale servicing of Antonov aircraft."
Fedorov noted that results of the project would be reported to both governments and that they have already been able to implement a project for the construction and supply of An-148 aircraft.
Fedorov added, "We will set the task for renewing production and bringing the unique An-124 Ruslan airplane to the market in the near future, as well as filling the Russia market with regional An-140 planes."
You can share this story on social media: