Sberbank cuts deposit rates for third time this year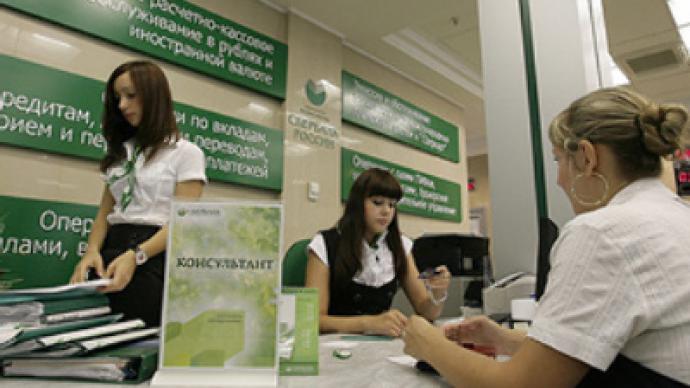 Sberbank has reduced interest rates on public deposits in roubles for the third time this year.
The bank says the fall in rates reflects falling inflation, low demand for loans and a banking system overloaded with deposits. Sberbank said its public deposits had risen to 450 billion roubles at the start of August and that the deposit rate falls would depend on deposit amounts and the duration.
Rusrating analyst, Elena Nikolaenko, points out that despite other reductions in interest rate Sberbank is unlikely to face shortfall among depositors, with a minimal impact on margins.
"We can track three consecutive interest rate reductions by the Sberbank – by 1 point in May following 2 points in January and the last figure is tallying to an average of 0,6-1,75% reduction of the interest rate. However, this is unlikely to affect margins, on the contrary will streamline the management of currency risks."
Moody's analyst Eugene Tarzimanov, believes that Sberbank's concern is high liquidity levels.
"Bank lowers rates to attract less rouble resources, as in the current situation of excess liquidity, where they don't desperately need it. It pretends to stabilize the banking sector and return rates to the pre-crisis level"
Elena Nikolaenko, suggests that the Bank is looking to leverage its market position against higher quality competitors, and acting to prevent a buildup of excess liquidity within the retail banking system.
"Sberbank has a strong impact on the whole financial sector and with that power it can afford to take critical measures to control and protect the financial sector from false liquidity. Changes in interest rate and liquidity risk management is the part of the overall development of the Bank's asset and liability management."

You can share this story on social media: