Sberbank to charge commission on utilities payments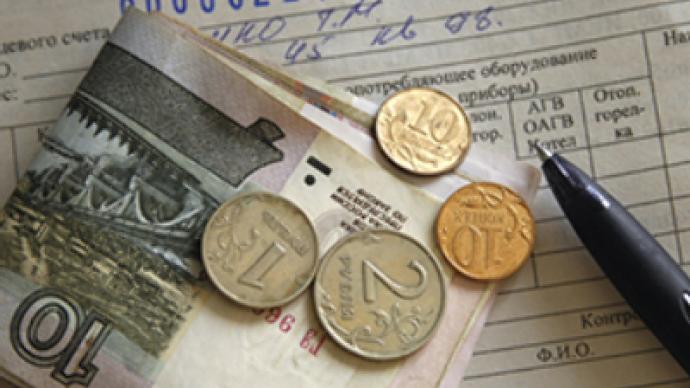 The Moscow government has decided that commissions on utilities payments should be paid for by residents and not suppliers. Starting May 1, Sberbank will levy a 3% commission, according to Gzt.ru.
Sberbank, which has always attracted customers on account of their free payment services for utilities and has had a competitive advantage over other banks who charge commission, confirmed the report in a press-release.
"This is due to the Moscow government's decision on transferring the payment of commission from the supplier to the consumer. In this sense, only the way the commission is received by the bank is changed," said head of Moscow Sberbank's press-service spokeswoman, Yulia Shelegova.
The size of the commission will depend on the type of payment: 3% for in-office payments and 1% for payments made through remote means like the internet.
According to The National Association of E-Trade Participants, the yearly turnover in utilities payments exceeds 300 billion Roubles and the strongest player on the market was Sberbank.
Olga Belenkaya, an analyst at Sovlink, believes people could leave the bank if they find better alternatives.
"Now some of the clients who used Sberbank earlier will likely think about their choice of bank depending on the size of commission and other conditions like location, service quality and convenience of payment through remote locations."
However, VTB Capital analyst, Mihael Shlemov, does not see any loss in client base for Sberbank.
"Only Sberbank's locations are found within walking distance and there is a historical practice of paying for Utilities through Sberbank."
A Moscow government representative told daily Kommersant that the changes in commission policy were introduced according to tariffs confirmed for this year.
"Last year it was announced that utilities would increase 26%, but from the beginning of the year they increased less. Now from the second quarter the aggregate sum on payments will go up the earlier planned 26%.
Other banks are also set to examine tariff plans for payments. Bank of Moscow Vice-President, Andrey Lapko, said that final tariffs will be confirmed by April 1.
"Commissions will be calculated based on the cost of the transactions for the Bank, and in part the payments through remote means, namely the internet, could me minimal if not absent."
You can share this story on social media: