Russia's web companies eager to compete with foreign giants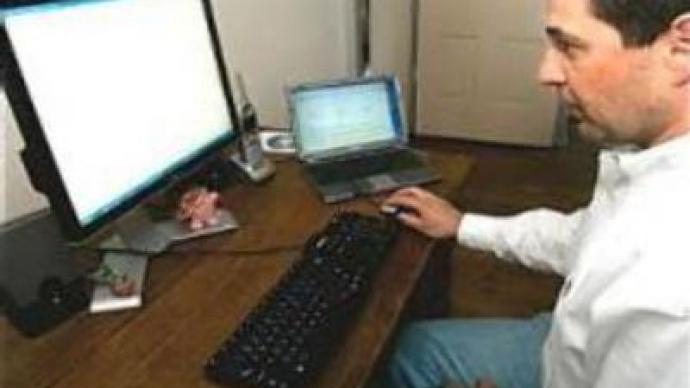 Domestic IT companies are gearing up to compete with foreign Web giants. Figures from Russia's Ministry of Information technology and communications show Russian Internet usage will double to reach 60% of the population by 2010.
Russia's internet market is booming, and the government recently forecast that every house would have internet access by 2015. But there's still a long way to go, with some Russian regions still not having internet access and 14% of Russia's population still unaware of it.The main domestic players are search engines Yandex and Rambler, and the e-mail provider Mail.ru. Foreign internet giants are also eyeing Russian market. Nobody is more aware of this than Mark Opzoomer, the new head of Rambler media and former head of Yahoo Europe.
«[Russian market] is at earlier stage of development but it is developing very fast because the users are integrating into the global online community so there is a lot of experience for the Russian Internet users. The penetration levels are around 25-30% in that range which is lower than some of the more developed Internet markets but it is all heading in the same direction. Probably of more a unique thing is the concentration between the large urban centres and the regional areas which are quite a difference,»
he explains.Analysts say there are still big challenges – particularly a lack of computerized systems, and low profit margins and suggest that the market is still too small to really interest foreigners at the moment.
"I wouldn't expect Google of Yahoo to become realy strong in Russia until 2010 because the Russian media market is too small to be interesting for them. If they decided to be among the top three they would obviously do that, but right now the market is too small,"
says Tatyana Kapustina, ATON Capital Analyst.But with internet penetration rising rapidly, the market will become more competitive, and also more attractive to foreign participants. Analysts say that as this happens domestic Internet companies will benefit from their more aggressive marketing strategies, and managements practices.
You can share this story on social media: