Russia's environmental watchdog to inspect TNK-BP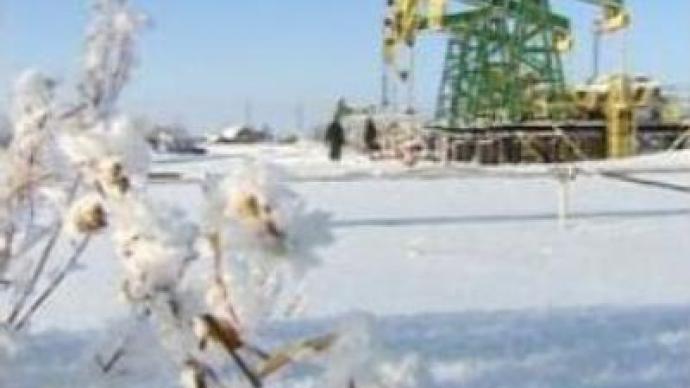 Russia's Natural Resources Federal Service is planning to inspect the Kovykta gas field in East Siberia, in March, along with the TNK-BP company, which is in charge of developing it.
According to the head of the governmental body, Oleg Mitvol, there is some evidence that terms of the agreement concerning gas production have been violated.
"We once again received confirmation that the company has problems with complying with one of the points of the licence. We will do the inspection and send the papers to a special commission that will make the final decision,"
states Rosprirodnadzor Deputy Director Oleg Mitvol.The Kovykta gas field is one of the largest in Russia. It's located in the Irkutsk region, in East Siberia. Reserves are estimated at around 1.9 trillion cubic meters of gas. Production capacity is 30 BLN cubic metres a yea.
When TNK-BP started the long-term project it promised to supply gas to industrial consumers and the population of the region. The company was to supply 9 BLN cubic metes of gas annually. However, TNK BP says local demand is nowhere near that level.
"I think all parties understand that what this project is designed to satisfy is a lot less than it was originally anticipated and forecast 14 years ago when the license terms were agreed,"
says Peter Henshaw, TNK-BP Vice President.According to Russian legislation, a company that fails to comply with the licence agreement can lose its licence.
"It will depend on how qualified the TNK-BP specialists are that have to explain what should be changed in the licence. If the company simply says that they took this licence not knowing that there can be check-ups , then there licence will be revoked,"
commented Oleg Mitvol.Still, TNK-BP officials are unperturbed. They say inspections like that are standard means to regulate licence procedures. Besides, the company is engaged in other projects in Russia, and Kovykta is just one of them.
"It's a long-term project, it will be part of the overall development of East Siberia. But we have a robust business here, a very strong future with another 13-14 major project quite apart of Kovykta,"
Peter Henshaw said.
TNK-BP is not interested in the Russian domestic market. The company has been negotiating with China, and suggests the ubiquitous Gazprom will also take a stake in the project. TNK-BP has already offered Gasprom the majority of stake in exchange for cash. But so far the two companies have not come to an agreement. So the results will largely depend on the outcome of the licence inspections scheduled for March.
You can share this story on social media: