Russian share offerings poised for a rebound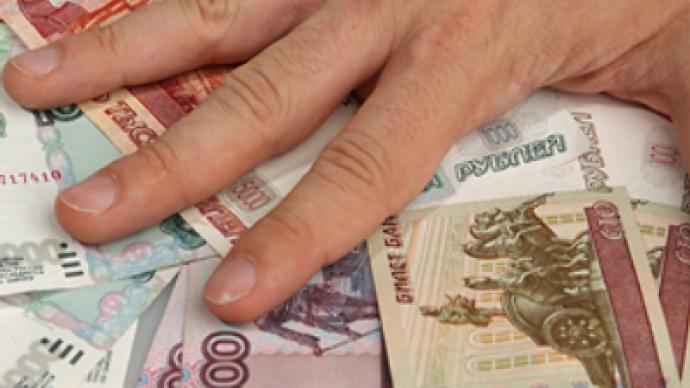 Rusal is headlining companies looking to place shares, in moves which should see Russia resume its position at the forefront of market listing activity, after a very quiet 18 months during the economic downturn.
The recent Magnit share placement has shone the light back on Russian corporate listings after a long quite stretch since the start of global financial chaos towards the end of 2007, which put an end to the period which saw VTB, Rosneft, Sberbank and Sistema headline Russian listings, and a range of smaller companies join their ranks.
Over the earlier part of this year debt has been preferred to equity, reflecting the crash in share prices which occurred in Russia over the second half of 2008 and first part of 2009. But recent moves by retailer Magnit, and upcoming plans by Rusal amongst others shows shares are coming back.
In large part the return is being driven by the depths to which share prices had fallen, with a more buoyant economic outlook also helping, recognizing that so far the turnaround has been slight. Renaissance Capital analyst, Ovanes Oganesyan, says although there is some movement in the offing it is a long way short of the halcyon period of 2005-2007 adding that rebounding share prices have made now the time for some companies to move.
"Actually, here we have the low base effect, when 3-4 placements of Russian companies make for a big jump compared with no placements at all in 2008. If we look back at 2007 figures, there were about 40 companies offering their shares in the market, so, in fact, today there's just a slight rebound in Russia's share market."
But beyond the rebound there is a clear need for some companies to generate cash to handle debts which have become a more critical concern over the last 2 years. Geldy Soyunov, analyst at FC Otkrytie, says that with GDP data showing some sign of improvement, and the Russian MICEX exchange, accounting for nearly 80% of Russian share transactions, up nearly 100% from its lows in March there is clear motivation for corporate Russia to test investor interest, "Actually, today Russian companies try to both take advantage from the positive economic environment and get rid of huge debt burdens."
Rusrating analyst, Kirill Onadsky, echoes the sentiment, adding that with signs of a rebounding economy there is the added issue of corporate expansion plans which need funding, "I think, Russian companies try to attract funds for their fixed capital through boosting its equity capital and cover their huge debts this way."
With Rusal already being penciled in for Hong Kong, and Magnit having tested the waters domestically focus on issuings is turning to both sectors which are relatively unconsolidated and sectors where new discoveries of developments are likely to generate need for cash and equity. Ovanes Oganesyan points to the energy and retail sectors as most likely.
"I think, industries with low levels of consolidation and those with high potential for growth will show the greatest activity. Today these are consumer sector, with only 20% of it consolidated, and the oil and gas industry, with high potential for new explorations and new investment."
Rusrating's Onadsky also notes that any company which is obviously profitable will attract plenty of attention.

"Magnit's share offering, showed demand far ahead of the supply, which means big profitable companies will always be attractive."
Ovanes Oganesyan is seeing a greater role for smaller companies in the future offerings outlook, with larger players having better access to debt facilities, giving them greater funding choices, and meaning
"I think, big companies just see a better choice today and prefer to go to the bond market, which is expected to grow to 500 billion Roubles in 2H 2009. It reached 250 billion Roubles in 3Q this year, so, profitability of the share market isn't sufficient for big players. Meanwhile, for smaller companies the perspective of predictable growth and the attractive ratio risks/profitability become the deciding factors. Practically, share offerings are the best way to capitalize, as debt markets are virtually closed for them."