Russian IPOs get US$ 15 BLN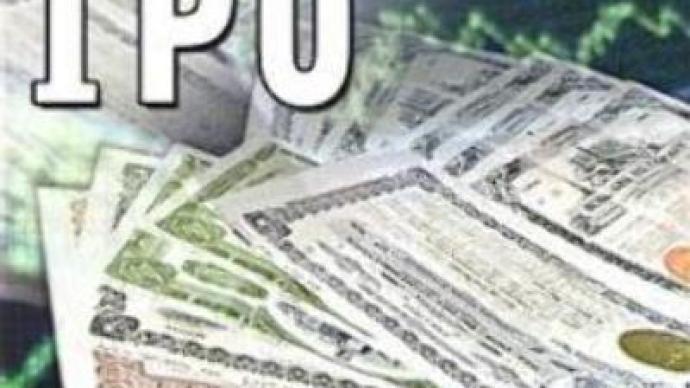 Russian companies raised a record US$ 15 BLN from international share offerings last year – with the country still in the middle of an IPO boom with Rosneft, Vympelcom, Wimm-Bill-Dann performing successfully on the international equity ma
Deputy Chairman of the Russian Central Bank Konstantin Korishchenko says the growth of IPO in Russia is a major problem for the country's monetary-credit policy. He stressed that the foreign investors' demand for Russian stocks is growing.With the Russian economy growing rapidly – more companies are embracing higher standards of transparency and corporate governance. But analysts say Russian companies still face a challenge to create an effective corporate governance structure. In particular, they need more independent non-executive directors.
"Investors are looking to invest in Russia. Looking for low risk opportunities and that simply takes some time that the investors become more familiar with Russia and begin to scrutinize more clearly and more deeply on Russian corporations. It is the transparency of the reporting, cooperation in governmental structures and rigour that they would be looking at and that would drive their investment decisions ultimately. Companies that have articulated or indicated their desire to come to market and to have a listing event, amongst those companies the percentage of independent directors is quite low. Russian corporations have to embrace the concept of corporate governance,"
explains Scott Eversman, Principal consultant at Heidrick & Struggles International.Currently the Russian corporate code requires a third of directors be independent – compared with half in many other countries. But only 52% of Russian companies listed abroad had any independent directors as of last year.Lower standards of corporate governance come at a cost – Russian companies offering shares abroad raised 20% less, on average, than their Western counterparts.That trend is leading many companies to turn to domestic markets.Sberbank, Russia's leading savings institution – raised about US$ 8 BLN from Russian investors.And that's led some to speculate about Moscow's prospects as an international financial centre.
"Russia is going international in all respects. And the world is waking up to that and those that have not need to wake up to the fact that Russian companies are going to be big players on every continent,"
commented Peter B. Necarsulmer, the Chairman and CEO of the PBN Company, Moscow.Analysts say companies in other sectors such as banking, meat processing and pipeline manufacturing – will join the IPO bandwagon. And that means the boom in share offerings is set to continue.
You can share this story on social media: