Russian Government makes $44 Billion available to major banks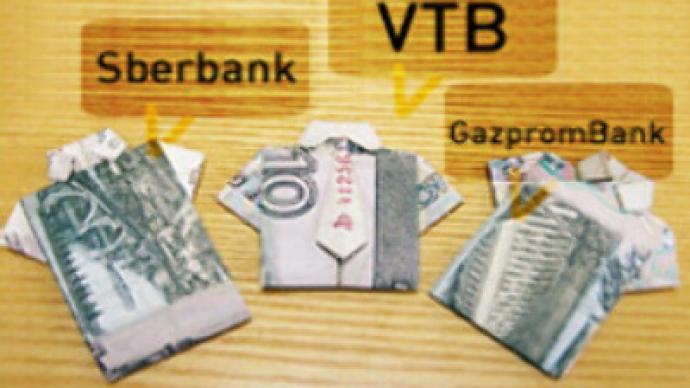 The Russian Government has agreed to load approximately $44 Billion to Russia's 3 largest banks – Sberbank, VTB, and GazpromBank.
The Ministry of Finance has noted that the loans to the 3 major banks are capable of insuring the liquidity of the system and added that other measures to ensure liquidity are being looked at.
The loans are for a 3 month period. Sberbank can access 754 Billion Rubles, VTB 268.5 Billion, and Gazprombank 103.9 Billion.
The announcement comes after Tuesday saw overnight $US Libor rates double, and with Russian companies estimated to be carrying as much as $45 Billion dollars worth of debt which needs refinancing by the end of the year.
You can share this story on social media: