Russian Duma for tax amnesty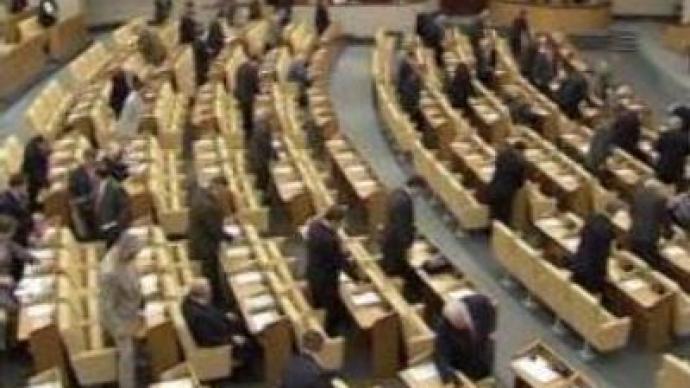 The Russian State Duma has passed a new bill which is being labelled a "tax amnesty". It allows businesses to pay up to 5 years of unpaid income tax without facing legal action. However, critics of the new law are sceptical.
It took several months for the country's Finance Ministry and for the State Duma deputies to pass the new tax bill. The new law is aimed to simplify declaration methods for private individuals. It gives the opportunity to all the Russian citizens who did not pay income taxes for the past 5 years to subtract 30% from their income and pay it to the government.As for their chance to get something in return, the Russian Internal Revenue Service said that the only reward for this will be a clear conscience. In addition, some experts said the bureaucrats have been red-taping this law for too long, and now few people know it has been passed. So, the overall results of the new law's enforcement seem to be minimal, as no one explained the details of the new law to the tax-payers and no one will know how to use this law. Critics of the new law said it will not be popular among entrepreneurs who learnt how to avoid taxes long ago. Maybe, some people will decide to legalise their past revenues, but in general the new law will not change anything.In general, pessimists said the new bill is out-dated since many people have already legalized their untaxed income. More to this, it is not only the state that many businessmen are afraid of. Some entrepreneurs fear that the figures of their legalized income could be easily accessible to racketeers. Nevertheless, the authors of the law are still sure that it will bring millions of roubles to Russian budget. Some even said that in addition to its main purpose the bill could be effective against the process of capital flight. After all, the most important goal that the authors of the new law had been trying to reach is to return the money that was once transferred by Russian citizens to foreign banks. This money does not work for the Russian economy, and the new law is believed to change the situation.
You can share this story on social media: